Institute for Philosophy & the Arts'
Salon on the Spiritually Creative Life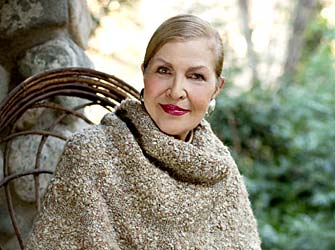 [Photography by Nathaniel Taylor]
THE SALON ON THE SPIRITUALLY CREATIVE LIFE
Welcome Everyone!
Our 26th Year Continues... on Zoom!
Please join Carol Soucek King virtually on
Sunday, December 11, 2022 Via Zoom
To discuss life's essential treasure
illuminated throughout her book
Under the Bridges at Arroyo del Rey
SPIRITUALITY
Main Presentation
The Esteemed Independent Attorney and Mediator
Rande Sotomayor
on
What Moves You?
Scroll Down for:
Morning's Agenda
Speakers' Bio
Zoom Info
Lyrics for Today's Songs
2022 Salon Dates/Themes
9:30 am Pacific Standard Time
Zoom Room Arrivals and
Himalayan Singing Bowls by Healing Arts Practitioner
Janet Martorello

10 am until noon – Program
Meditation
with
Nan Rae
Artist/Teacher/Author
Nan Rae's New Book - now available on Amazon --
Walk with Me... In the Garden of Our Friendship
includes many of Nan's Meditations for
The Salon on the Spiritually Creative Life
Opening Song
"Our Journey Home"
with
Dean LeGrand Carlston, DDS
Composer/Singer/Instrumentalist
Dean welcomes us to listen to and download his music at no charge by accessing his personal website: deancarlston.com
Salute to Birthdays
with
Graham Lance Richardson
Retired Realtor and Licensed Plumber & Gas Fitter,
Certified Welder to 100%
Main Presentation:

Rande Sotomayor,
the esteemed independent attorney and mediator known for her positive approach to bring understanding and harmony to the most challenging situations, asks us all --
What Moves You?
Can spirituality be considered the force behind the many channels and agents we explore to find purpose in ourselves and understanding of others? Since we are all stuck with each other on our Earth, we find ourselves on a never-ending expedition to discover how to engage meaningfully and successfully with other people. In business and personal relationships, a Kindness mentality can be one "fast-track" channel to understanding and action.
Music Interlude
by
Douglas Decker
Recording Engineer/Musician
"How Great Thou Art"
Followed by Discussion
All are invited to continue sharing thoughts on
Spirituality
Finale
"It Is No Secret"
Susie Katharine Shaw
Actress/Vocalist
To conclude Susie will lead us in Richard King's favorite
Native American Prayer

---
About Our Speaker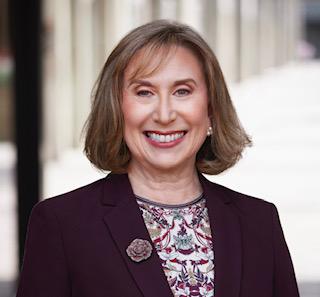 Rande Sotomayor is a Los Angeles-based independent attorney and mediator with nearly 40 years of experience in civil commercial litigation. A champion of good-natured and honorable legal tactics, Rande is well known for her down-to-earth, common-sense approach and the determination and optimism she brings to every mediation. She specializes in employment, business, real property, personal injury, and insurance disputes. Most of her mediations involve parties of diverse cultures and nationalities, including Armenia, China, Egypt, France, Ghana, Hong Kong, Israel, Italy, Lebanon, Mexico, South Korea, and the U.S.
Rande is a Distinguished Fellow in the International Academy of Mediators and is a member of the National Academy of Distinguished Neutrals. She was selected for the 2017-2022 Southern California Super Lawyers lists in Alternative Dispute Resolution, has a Martindale-Hubbell AV Preeminent Rating (Peer-Rated for Highest Level of Professional Excellence), and has been named a Top Attorney by Pasadena Magazine, 2016-2022. Rande has also served as a professional mediator, judge, trainer, and team coach for the ICC International Commercial Mediation Competition in Paris, France, 2016-2022. She currently sits on the Board of Directors for the Pasadena Senior Center.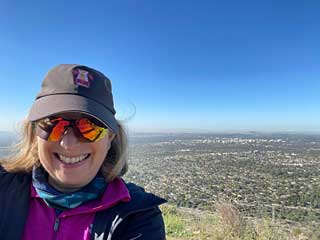 Following what was largely a sedentary life, Rande discovered the wonders of the natural world in 2012, when a neighbor led a hike for the uninitiated, such as Rande and her husband Jess. In 2014, at the age of 56, her connection with the natural world expanded as she began trail running and then racing, from 5k's to half-marathons to ultra-marathons, in our local mountains and far beyond. She says the rhythm of running, the delight of feeling strong, and the opportunity to run in gorgeous remote environments give her the feeling of being a bird.
Rande's evolving connection to the natural world and appreciation of people with differing core values have allowed her to develop approaches to healing misunderstandings, improving communications, and helping others resolve many forms of strife.
She and Jess have lived in Pasadena and Altadena for the past 35 years. They have three grown children, one wonderful son-in-law, a granddaughter, and a new grandbaby on the way!
Sotomayor Law
466 Foothill Blvd., #162, La Canada, CA 91011
Office: 626-791-5519 | Mobile: 626-616-5843 Rande@SotomayorLaw.com | www.sotomayorlaw.com
---
For the time being, the Salon will continue to meet on Zoom. When appropriate, we will meet in person once again at Arroyo del Rey.
---
For access to the Salon on Zoom:
This meeting is being hosted by Zoom.
There is no charge to use this service.
Before the Salon on Sunday:
You will need to either go to the Zoom website, www.zoom.us, and register for a free account to access this meeting through your web browser or download and install the Zoom application on your device.
If you download the application to your device, you do NOT need to register for a free account. To download the Zoom application, click on this link... https://zoom.us/download
For any questions or assistance,
email Curtis McElhinney at Curtis@curtisvision.com
---
LYRICS
"Our Journey Home"
Dean LeGrand Carlston 2/17/2018
We're sailing on the sea of life,
facing obstacles in our way
As we command our vessel,
what will be our compass day by day?
We must express our true identity,
it is all we really possess
Each person divinely implanted,
with power to heal and bless
We have each something special to say,
No one else can say it just our way
Our purpose to add to the pool from which,
All may drink
Together sharing life's wisdom,
single strands woven to one force
Greater strength within this union,
the sum acquired from our common source
Limitations, They're just illusions.
Threads masquerading as chains that bind
See through these limitations.
Forgive... Love... and be kind
And so, we travel through life's purpose
Hand in hand much stronger than alone
Arms embracing one another,
until our journey finally brings us home?
Lyric inspired by the writings of Carol Soucek King, MFA, PhD,
Hua Anwa, Native American Spiritual Leader,
Nan Rae, Artist, Motivational Speaker
How Great Thou Art
Carl Boberg, 1886
Verse 1
O Lord my God, when I in awesome wonder
Consider all the works Thy hands have made,
I see the stars, I hear the rolling thunder,
Thy pow'r thru-out the universe displayed!
Chorus
Then sings my soul, my Savior God, to Thee;
How great Thou art, how great Thou art!
Then sings my soul, my Savior God, to Thee;
How great Thou art, how great Thou art!
Verse 2
When thru the woods and forest glades I wander
And hear the birds sing sweetly in the trees,
When I look down from lofty mountain grandeur
And hear the brook and feel the gentle breeze,
Chorus
Then sings my soul, my Savior God, to Thee;
How great Thou art, how great Thou art!
Then sings my soul, my Savior God, to Thee;
How great Thou art, how great Thou art!
"It Is No Secret"
Stuart Hamblen
The chimes of time ring out the news, another day is through.
Someone slipped and fell. Was that someone you?
You may have longed for added strength,
your courage to renew.
Do not be discouraged, for I have news for you.
It is no secret what God can do. What He's done for others,
He'll do for you. With arms wide open, He'll pardon you.
It is no secret what God can do.
There is no night for in His light, you'll never walk alone.
Always feel at home, wherever you may roam.
There is no power can conquer you
while God is on your side.
Just take Him at His promise, don't run away and hide.
It is no secret what God can do. What He's done for others,
He'll do for you. With arms wide open, He'll pardon you.
It is no secret what God can do.
---
All 2022 Salon dates and themes
STABILITY
Sunday, January 9, 2022
GROWTH
Sunday, February 13, 2022
POSSIBILITY
Sunday, March 13, 2022
FAITH
Sunday, April 10, 2022
GRATITUDE
Sunday, May 8, 2022
HUMOR
Sunday, June 12, 2022
UNDERSTANDING
Sunday, July 10, 2022
KINDNESS
Sunday, August 14, 2022
HARMONY
Sunday, September 11, 2022
LOVE
Sunday, October 9, 2022
HEALING
Sunday, November 13, 2022
SPIRITUALITY
Sunday, December 11, 2022
Please let us know which salons you can attend by calling (626) 449-1238.

With all loving thoughts and hoping to see you soon!
Carol Soucek King, M.F.A., Ph. D.
Email: KingCarol@aol.com

---
CAROL SOUCEK KING MFA, PhD © 2002-2022 All rights reserved