Institute for Philosophy & the Arts'
Salon on the Spiritually Creative Life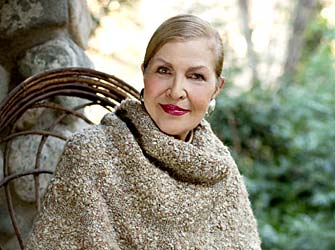 [Photography by Nathaniel Taylor]
THE SALON ON THE SPIRITUALLY CREATIVE LIFE
Welcome Everyone!
Our 26th Year Continues... on Zoom!
Please join Carol Soucek King virtually on
Sunday, July 10, 2022 Via Zoom
To discuss life's essential treasure
illuminated throughout her book
Under the Bridges at Arroyo del Rey
UNDERSTANDING
home as a cornerstone to spiritual growth
Xavier Izquierdo
Architectural Historian and Preservationist
Will Present
Understanding Through Sympathy:
Materiality from Gothic to Modern Architecture
Scroll Down for:
Morning's Agenda
Speakers' Bio
Zoom Info
Lyrics for Today's Songs
2022 Salon Dates/Themes
9:30 am Pacific Standard Time
Zoom Room Arrivals and
Himalayan Singing Bowls by Healing Arts Practitioner
Janet Martorello

10 am until noon – Program

Meditation
with
Nan Rae
Artist/Teacher/Author
Opening Song
"The Shoe Didn't Fit"
Dean LeGrand Carlston, DDS
Composer/Singer/Instrumentalist
Salute to Birthdays
with
Graham Lance Richardson
Licensed Plumber & Gas Fitter,
Certified Welder to 100% X-ray and Realtor
Main Presentation:

Xavier Izquierdo
"Understanding through Sympathy"
Xavier Izquierdo's presentation, "Understanding through Sympathy: Materiality from Gothic to Modern Architecture,' is based on Henri Bergson's The Creative Mind (1946), and Jakob Johann Freiherr von Uexküll's A Foray Into the Worlds of Animals and Humans (1934). The lecture explores our interest, understanding, and relationship with architecture. By illustrating how certain styles of architecture are consistently "in the making," we begin to understand how these structures and homes become our foundation to our own understanding of our lives and development as spiritual beings.
Music Interlude
by
Douglas Decker
Recording Engineer/Musician
Bob Dylan's
"My Back Pages"
Followed by Discussion
Leading us off as we share our thoughts on
UNDERSTANDING:
Kathleen Travis, Salon Founder and Gothic
Architecture Scholar
Gail Kennard, Architectural Preservationist
Jan Furey Muntz, Architect, LEED AP
Clara Leonor Levy, DMA, pianist, introduced this month to the Salon by Tavo Olmos -- the esteemed photographer who at times has enlivened our second Sunday mornings by playing Irish music with Nick Neutra
All are invited to participate - just "raise your hand"
so that Curtis McElhinney will call on you.
Finale
Johnnie Rae's
"The Little White Cloud That Cried"
Susie Katharine Shaw
Actress/Vocalist
To conclude Susie will lead us in Richard King's favorite
Native American Prayer

---
About Our Speaker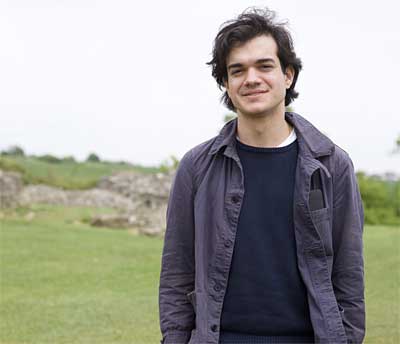 Xavier Izquierdo
Photo by Thomas Slack
Xavier Izquierdo is an architectural historian and preservationist from Los Angeles, CA. He has worked, studied, and taught in New York and London. His work focuses on our everyday interaction with the built environment and our evolving relationship with architecture.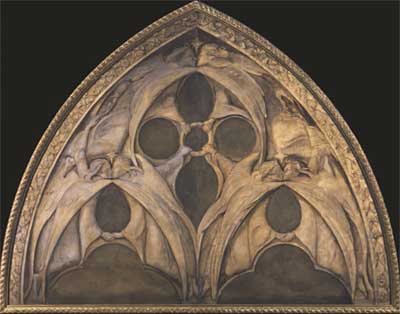 Left: John Everett Millais, Design for a Gothic Window, 1853 
Xavier's interest in Architectural Theory and History started while he was studying Architecture at Pratt Institute. After working in architecture and lecturing at Pratt, he pursued a Masters and PhD candidacy at University College London, The Bartlett. While studying in London, he began to work on a thesis focused on the history of architecture through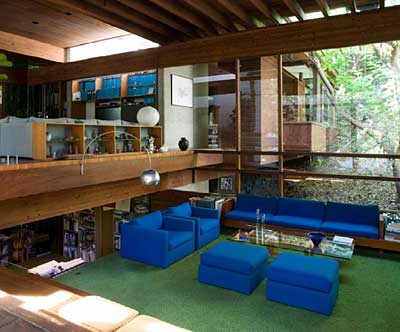 Right: Ray and Shelly Kappe House (Los Angeles, 1965) by Timothy Sakamoto, 2013
materiality, art history, craft, and the idea of sympathy. He has worked on numerous exhibitions, lectures, and preservation projects in New York, London, Athens, and Los Angeles. In 2020, Xavier moved back to Los Angeles to work on a cartography of modern architecture in Southern California. He is currently working on a submission for The Graham Foundation, as well as a publication slated for release in 2023. He now lives in Monterey Park with his wife, Emma and daughter, Rue.
---
For the time being, the Salon will continue to meet on Zoom. When appropriate, we will meet in person once again at Arroyo del Rey.
---
For access to the Salon on Zoom:
This meeting is being hosted by Zoom.
There is no charge to use this service.
Before the Salon on Sunday:
You will need to either go to the Zoom website, www.zoom.us, and register for a free account to access this meeting through your web browser or download and install the Zoom application on your device.
If you download the application to your device, you do NOT need to register for a free account. To download the Zoom application, click on this link... https://zoom.us/download
For any questions or assistance,
email Curtis McElhinney at Curtis@curtisvision.com
---
LYRICS
"The Shoe Didn't Fit"
Lyrice and Music by Dean LeGrand Carlston
When the shoe didn't fit, how could I wear it?
How could be someone I was not?
Trying to fit as was expected
Trying to become what I'd been taught
How can race and color count if God created all
Endowed with equality from birth until our last recall
Who can say there's just one road
that leads where all must go?
Unless you've traveled where all have been,
there's no way you could know
The shoe didn't fit, though I danced for my applause...
Trying to be other than the one I was.
Underneath the masquerade my heart cried out to me:
"only when you live your truth will you be truly free,
only when you're who you are will life's real meaning show,
unless you listen to your heart, you will never know."
The shoe didn't fit, though I danced for my applause..
Trying to be other than the one I was.
When the shoe didn't fit, I couldn't wear it.
I just had to listen to my heart.
Dean LeGrand Carlston © deancarlston.com
"My Back Pages"
by Bob Dylan
Crimson flames tied through my ears
Rollin' high and mighty traps
Pounced with fire on flaming roads
Using ideas as my maps
"We'll meet on edges, soon," said I
Proud 'neath heated brow
Ah, but I was so much older then
I'm younger than that now
Half-wracked prejudice leaped forth
"Rip down all hate," I screamed
Lies that life is black and white
Spoke from my skull. I dreamed
Romantic facts of musketeers
Foundationed deep, somehow
Ah, but I was so much older then
I'm younger than that now
A self-ordained professor's tongue
Too serious to fool
Spouted out that liberty
Is just equality in school
"Equality," I spoke the word
As if a wedding vow
Ah, but I was so much older then
I'm younger than that now
In a soldier's stance, I aimed my hand
At the mongrel dogs who teach
Fearing not that I'd become my enemy
In the instant that I preach
My pathway led by confusion boats
Mutiny from stern to bow
Ah, but I was so much older then
I'm younger than that now
Yes, my guard stood hard when abstract threats
Too noble to neglect
Deceived me into thinking
I had something to protect
Good and bad, I define these terms
Quite clear, no doubt, somehow
Ah, but I was so much older then
I'm younger than that now
"The Little White Cloud That Cried"
By Johnnie Rae 1951
I went walking down by the river,
feeling very sad inside.
Then all at once I saw in the sky,
the little white cloud that cried.
He told me he was very lonesome,
no one cared if he lived or died.
He said sometimes the thunder and lightning
would make all the little clouds cry.
He said, "Have Faith in all kinds of weather,
for the sun will always shine.
Do your best and always remember,
the dark clouds pass with time."
He asked me if I'd tell all the world,
just how hard all little clouds try.
I think that's why I'll always remember
the little white cloud that cried.
---
All 2022 Salon dates and themes
STABILITY
Sunday, January 9, 2022
GROWTH
Sunday, February 13, 2022
POSSIBILITY
Sunday, March 13, 2022
FAITH
Sunday, April 10, 2022
GRATITUDE
Sunday, May 8, 2022
HUMOR
Sunday, June 12, 2022
UNDERSTANDING
Sunday, July 10, 2022
KINDNESS
Sunday, August 14, 2022
HARMONY
Sunday, September 11, 2022
LOVE
Sunday, October 9, 2022
HEALING
Sunday, November 13, 2022
SPIRITUALITY
Sunday, December 11, 2022
Please let us know which salons you can attend by calling (626) 449-1238.

With all loving thoughts and hoping to see you soon!
Carol Soucek King, M.F.A., Ph. D.
Email: KingCarol@aol.com

---
CAROL SOUCEK KING MFA, PhD © 2002-2022 All rights reserved