Institute for Philosophy & the Arts'
Salon on the Spiritually Creative Life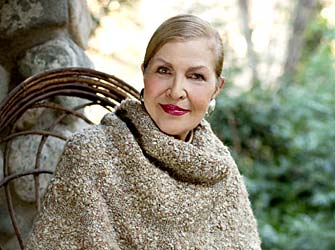 [Photography by Nathaniel Taylor]
THE SALON ON THE SPIRITUALLY CREATIVE LIFE
Welcome Everyone!
The Commencement of our 27th Year
... on Zoom!
Please join Carol Soucek King virtually on
Sunday, February12, 2023 Via Zoom
To discuss life's essential treasure
illuminated throughout her book
Under the Bridges at Arroyo del Rey
GROWTH
Main Presentation
Jay Speights, D.Min., Ibrahim Anli and
Ruth Broyde Sharone, Moderator

"Growing the Beloved Community"
An Interfaith Perspective
Scroll Down for:
Morning's Agenda
Speakers' Bio
Zoom Info
Lyrics for Today's Songs
2023 Salon Dates/Themes
9:30 am Pacific Standard Time
Zoom Room Arrivals and
Himalayan Singing Bowls by Healing Arts Practitioner
Janet Martorello

10 am until noon – Program
Meditation
with
Nan Rae
Artist/Teacher/Author
Nan Rae's New Book - now available on Amazon --
Walk with Me... In the Garden of Our Friendship
includes many of Nan's Meditations for
The Salon on the Spiritually Creative Life
Opening Song
"The Garden"
with
Dean LeGrand Carlston, DDS
Composer/Singer/Instrumentalist
Dean welcomes us to listen to and download his music at no charge by accessing his personal website: deancarlston.com
Salute to Birthdays
with
Graham Lance Richardson
Retired Westside Realtor after 35 years,
Licensed Plumber & Gas Fitter,
Certified Welder to 100%
Main Presentation:

"Growing the Beloved Community"
An Interfaith Perspective
Jay Speights, D.Min., Ibrahim Anli and Ruth Broyde Sharone have each chosen to devote themselves to the pursuit of peace through interfaith engagement in all of its myriad forms: dialogue, education, service and the Arts. All three individuals are veteran activists in the global interfaith movement. Each has witnessed the rapid and exponential GROWTH of this movement, especially during the last three decades. They will share not only from their own perspective as Christian, Muslim and Jew, but as colleagues working in tandem for "the beloved community," deeply intertwined in learning about and appreciating the religions and beliefs of others.
Music Interlude
by
Douglas Decker
Recording Engineer/Musician
"The Best Day"
Followed by Discussion
Opening the discussion will be
Patricia Ferber, sculptor/painter/educator/curator –
sharing a poem she has written on Growth
Nino Wong, designer/business leader/Volunteer Chairman
of the Chinese Garden Docents, Huntington Library
and Botanical Gardens – on the meaning of the
Chinese Lunar Year of the Rabbit
Jean Sumrall, Divine Warrioress, jewelry designer/
spiritual guide – on The Bridge, her new monthly
gathering for women
All are invited to continue sharing thoughts on
Growth
Finale
"In His Time"
Susie Katharine Shaw
Actress/Vocalist
To conclude Susie will lead us in Richard King's favorite
Native American Prayer

---
About Our Speakers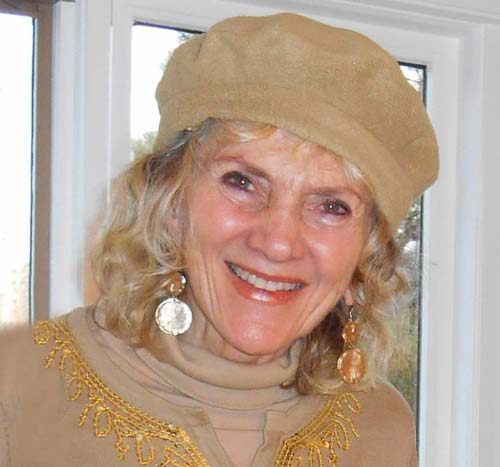 Ruth Broyde Sharone, Moderator
Honored internationally for her passionate inter-faith activism and leadership, Ruth Broyde Sharone is often de-scribed as a "Renaissance woman." A filmmaker, journalist and author, Ruth is also the creator of "INTERFAITH: The Musical." She wrote the music and lyrics for 22 songs released in two albums, the first in 2015, the second in 2022 and is now preparing to mount the musical on the theatrical stage.
As a Jewish interfaith activist, Ruth pioneered ground-breaking interfaith pilgrimages to the Middle East in the 90s creating a unique program called "Festival of Freedom" in collaboration with an African-American woman pastor. Participants from diverse religious backgrounds were invited to retrace the steps of Exodus, from Egypt thru the Sinai Desert and then to Jerusalem where they celebrated Passover and Easter together with Israelis, Palestinians and people from around the world.
Ruth co-founded and then served as Co-Chair of the Southern California Parliament of the World's Religions (SCCPWR) for 10 years. Her documentary, "God and Allah Need to Talk", and her interfaith memoir, Minefields & Miracles, have both received multiple awards. She contributed more than 50 articles to the online magazine, The Interfaith Observer, and co-authored the 2018 Amazon best-seller, 21st Century Voices: Women Who Influence, Inspire, and Make a Difference.
In recognition of her significant contributions to bridge-building, Ruth was inducted into the Martin Luther King Advisory Board of Morehouse College in 2013 and in 2015 she received a special commendation for her Interfaith Leadership from Los Angeles Mayor Eric Garcetti.
(Songs from the musical are available for purchase on CDs or can be downloaded from www.interfaiththemusical.com )
Email: rabsharone@gmail.com.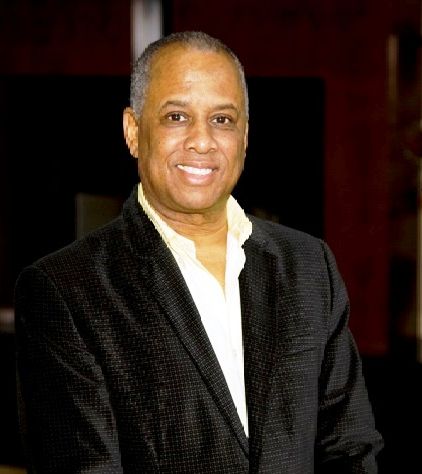 Jay Speights, D.Min.
Jay Speights, D.Min. is the Director of The New Seminary in New York, the oldest Interfaith Seminary in the world, where he earned the degree of Doctor of Ministry. He holds a BA in Political Science and an MA in Public Affairs, both from Howard University. Jay also studied Ecumenism at Wesley Theological Seminary. His Interfaith approach has led him to continuously search for common universal truths about God, creation, and existence. He believes we must always strive to attune to our Higher Self, which is achieved through the disciplines of prayer, meditation, daily spiritual practice, and writing. Jay is writing his third book, #IAM: Finding The Faith and Culture of My Ancestors, about the joys and tension over his discovery that he is related to a royal family in Benin, West Africa, formerly The Dahomey Empire.
A pastor, author, chaplain, storyteller, and spiritual Coach, Jay Speights also developed a unique coaching approach combining select meditative, prayer, and Neuro-Linguistic Programming (NLP) techniques. He gleaned his techniques from thirty-five years of training in martial arts, meditation, NLP, and as a chaplain. His approach will help put you on the path to excellence, your higher self, and maintaining balance throughout your day.
He has coached athletes, clergy, corporate executives, and medical professionals. If asked, he will tell you that he is most proud of his work using his meditative techniques with those facing illness and death as a Chaplain at The Washington Hospital Center. Jay is the author of two books about meditation and using spiritual resources. Harmonious Day was released in 2007, and his second book, 7 Days With Adam, was released in 2013.
In 2013, he assisted with the production of "Chavez," a biopic about the leader and organizer of The National Farm Workers Union. Now he is the Organizing Producer of "Hamer", another biopic about the iconic civil rights leader, Fannie Lou Hamer. Dr. Jay, as his students affectionately call him, urges you to take a quantum leap into the mystery of creation and connect with your Divine Enabling Light. He lives in the DC Metro Area, is married to Damaris Lopez, and has two grown daughters and grandchildren.
Email: jayspeights@triumphant.today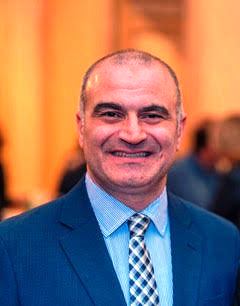 Ibrahim A. Anli
Ibrahim Anli currently serves as the Executive Director of the Rumi Forum in Washington DC, a center created to nourish and promote interfaith dialogue and engagement among all religions. Ibrahim is a civic entrepreneur with a career record that bridges nonprofit and academic experience. He also undertakes various voluntary roles at Braver Angels and Journalist and Writers Federation (JWF).
A Muslim, born in Turkey, Ibrahim became a visiting researcher at the Hebrew University of Jerusalem in 2007-08. He joined the Journalists and Writers Foundation's (JWF) Ankara office as the diplomacy coordinator in 2010 and in 2013 became the secretary general of Abant Platform, JWF's Istanbul based forum of intellectuals. Ibrahim was a lecturer and acting chair at the department of International Relations and Diplomacy at Tishk International University in Erbil, Turkey, in 2016-17.
Ibrahim writes opinions in his independent blog, and has published peer reviewed book chapters and articles. He holds a BA in Economics from Istanbul University, an MA in Conflict Analysis and Resolution from Sabanci University, and a certificate in Strategic Management for Leaders of NGOs from Harvard University.
Ibrahim currently lives in Fairfax, VA with his wife Pinar and their daughter Bahar.
Email: i.anli@rumiforum.org
---
For the time being, the Salon will continue to meet on Zoom. When appropriate, we will meet in person once again at Arroyo del Rey.
---
For access to the Salon on Zoom:
This meeting is being hosted by Zoom.
There is no charge to use this service.
Before the Salon on Sunday:
You will need to either go to the Zoom website, www.zoom.us, and register for a free account to access this meeting through your web browser or download and install the Zoom application on your device.
If you download the application to your device, you do NOT need to register for a free account. To download the Zoom application, click on this link... https://zoom.us/download
For any questions or assistance,
email Curtis McElhinney at Curtis@curtisvision.com
---
LYRICS
"The Garden"
Dean LeGrand Carlston © 1/21/2011
Come sit a while in my garden,
let go your thoughts of strife.
Love will heal and sustain you
and nurture the garden of your life.
Come sit a while in my garden,
rest your weary mind
Love will give you strength and vision,
without which we are blind.
Don't follow those who say=
you must look beyond your heart --
They will rob you of your passion,
they will tear your dreams apart.
All in life that really matters
flows with passion through the heart.
If we never look elsewhere,
the divine will not depart.
Love is life's main ingredient,
flowing through the heart to set us free.
Love propels life itself,
until our dreams become reality.
Come sit a while in my garden,
Calm your restless soul
So love and peace can visit,
And help your garden grow.
Lyrics inspired by the writings of Carol Soucek King
and Ray Bradbury as contained Carol's book
Under the Bridges at Arroyo del Rey
"The Best Day"
by Dean Dillon and Carson Chamberlain
(V1)
We loaded up my old station wagon
With a tent, Coleman, and sleeping bags
Some fishin' poles, a cooler of cokes,
Three days before we had to be back
When you're seven you're in seventh heaven
Going campin' in the wild outdoors
As we turned off on that old dirt road he look at me and swore
(Chorus1)
Dad, this could be the best day of my life
Been dreamin' day and night about the fun we'll have
Just me and you doing what I've always wanted to
.I'm the luckiest boy alive...This is the best day of my life
(V2)
His fifteenth birthday rolled around..
Classic cars were his thing
When I pulled in the drive with that old 'vette
I thought that boy would go insane
When you're in your teens your dreams revolve
around four spinning wheels
We worked night on end till it was new again
And as he sat behind the wheel
(Chorus 2)
He said Dad this could be the best day of my life
Been dreamin' day and night about the fun we've had
Just me and you doin' what I've always wanted too
I'm the luckiest boy around
This is the best day of my life
(Bridge)
Standin' in a little room
Back of the church with our tuxes on
Lookin' at him I said....I can't believe son that you've grown
(Chorus 3)
He said dad this could be the best day of my life
Been dreamin' day and night .. About being like you
Just me and her.. Watching you and mom I've learned
I'm the luckiest man alive
This is the best day of my life
I'm the luckiest man alive
This is the best day of my life.
"In His Time"
By Don Moen 2008
In His Time, In His Time,
He makes all things beautiful in His Time.
Lord please show me every day,
as You're teaching me Your way,
that You do just what You say, in Your Time.
In Your Time, in Your Time.
You make all things beautiful in Your Time.
Lord, my life to You I bring, may each song I have to sing
Be to You a lovely thing in Your Time.
Be to You a lovely thing in Your Time.
---
All 2023 Salon dates and themes
STABILITY
Sunday, January 8, 2023
GROWTH
Sunday, February 12, 2023
POSSIBILITY
Sunday, March 12, 2023
FAITH
Sunday, April 9, 2023
GRATITUDE
Sunday, May 14, 2023
HUMOR
Sunday, June 11, 2023
UNDERSTANDING
Sunday, July 9, 2023
KINDNESS
Sunday, August 13, 2023
HARMONY
Sunday, September 10, 2023
LOVE
Sunday, October 8, 2023
HEALING
Sunday, November 12, 2023
SPIRITUALITY
Sunday, December 10, 2023
Please let us know which salons you can attend by calling (626) 449-1238.

With all loving thoughts and hoping to see you soon!
Carol Soucek King, M.F.A., Ph. D.
Email: KingCarol@aol.com

---
CAROL SOUCEK KING MFA, PhD © 2002-2022 All rights reserved