Institute for Philosophy & the Arts'
Salon on the Spiritually Creative Life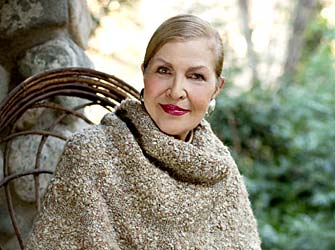 [Photography by Nathaniel Taylor]
THE SALON ON THE SPIRITUALLY CREATIVE LIFE
Welcome Everyone!
Our 24th Year Continues!
Please join Carol Soucek King virtually on Sunday, October 11, 2020 Via Zoom or Call-In* to discuss the eighth theme in her UNDER THE BRIDGES AT ARROYO DEL REY
LOVE
9:30 am – Zoom Room Arrivals and
Himalayan Singing Bowls by Healing Arts Practitioner
Janet Martorello

10 am until noon – Program
Opening song
"Why Didn't You Tell Me"
Dean LeGrand Carlston, DDS
Singer/Composer

Love and Peace Through Art
Presented By


Gayle Gale, MFA


Artist - Citizen - Founder of Kids For Peace

"Never Too Late (To Love You)"
Nancy Glowacki
Singer/Composer/Lyricist
Followed by Discussion
Highlighted with Songs
"One Love, One Heart"
&
"We Want Love, We Want Peace"
Alula Tzadik
Singer/Songwriter
Finale
"The Glory of Love"
Susie Katharine Shaw
Actress/Vocalist
And then Susie will lead us in Richard King's favorite
Native American Prayer

---
About Our Speaker
Gayle Gale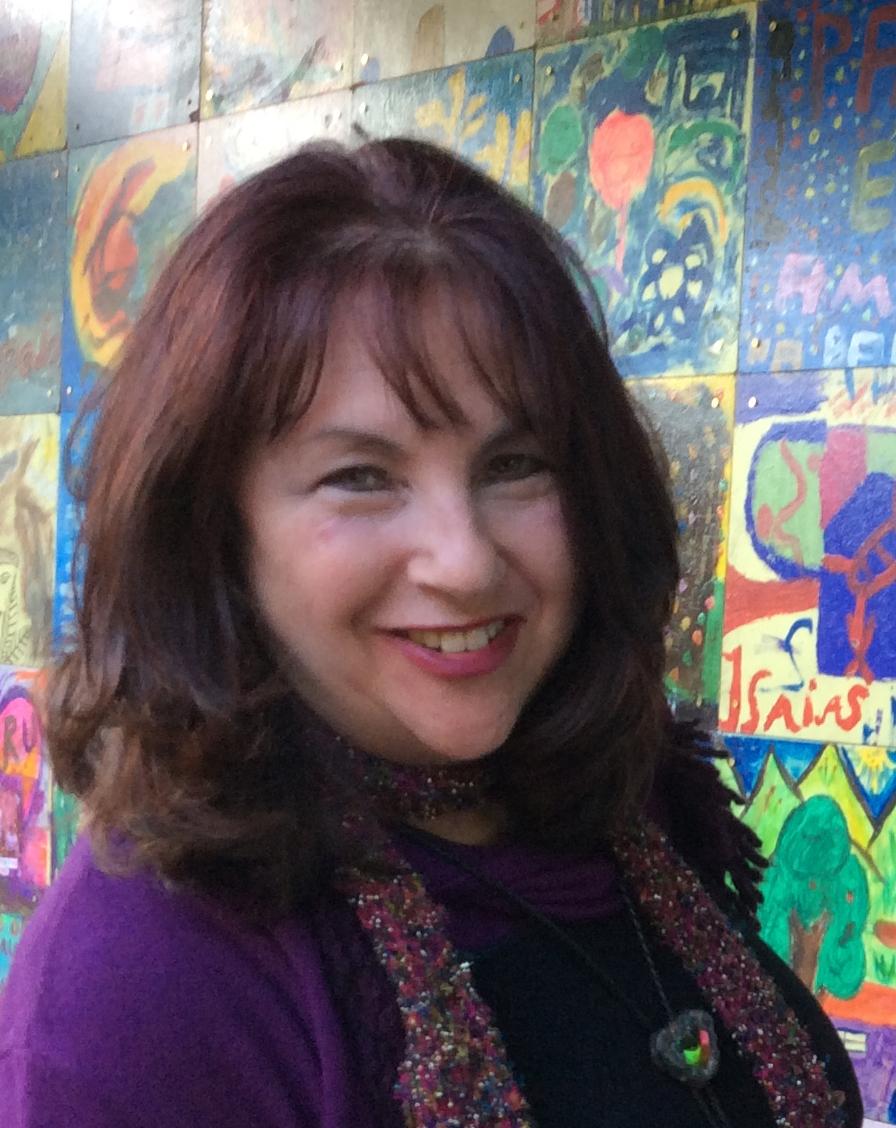 Artist and educator, Gayle Gale, MFA founded Kids For Peace in 1995 with her deeply-held belief that peace starts within one person, then goes to the home, then to the community, then to the world. She leads the Kids For Peace educational inter-active art workshops where youth and families create individual painted one foot by one foot tiles and postcards for peace.
For more then thirty years, Gayle has worked as a dedicated artist-citizen in Los Angeles and throughout the world, using art to create more unified local communities, all the while affirming peace and unity among all peoples. She raises the environmental, spiritual, and aesthetic awareness of her audiences by using the collective efforts of large groups to create powerful, site-specific public art, meaningful to both the participants and the viewer. She has directed numerous outreach art projects in LA for Sony Pictures, Fox Studios, Hollywood Arts Council, Craft and Folk Art Museum, The Original Farmers Market and has exhibited and taught at numerous educational institutions in LA. With each project, wherever she is, Gayle continues to bring diverse people together using the creative process as a means to transform lives in an effort to form a better world.
Awarded the City of Los Angeles Certificate of Recognition in 2014, Peacemaker Award Honorable Recognition in the Peace Festival Los Angeles at UCLA, 2004 and the prestigious 2001 FETE d' EXCELLENCE gold medallion for contributions to YOUTH in Geneva, Switzerland. Gayle served as a guest expert on a NGO panel and hosted a special art project for personnel and delegates at the United Nations Palais des Nations along with the exhibition of the Kids For Peace Mural Gayle's education includes receiving a BFA from the University of Arizona; an MFA from Otis Art Institute/Parsons School of Design in Printmaking and Inter-active Media. She also studied at the University of London. From the underground of the MTA in Los Angeles, to the heights of the Peruvian Andes, from the deserts of Israel, to the culture-soaked cities of Spain, whether with the Director General of the United Nations in the Palace in Geneva or with the street children of Brazil, Gayle has worked with communities in all parts of the world that vary from Murals to Mask-making to Mixed-media.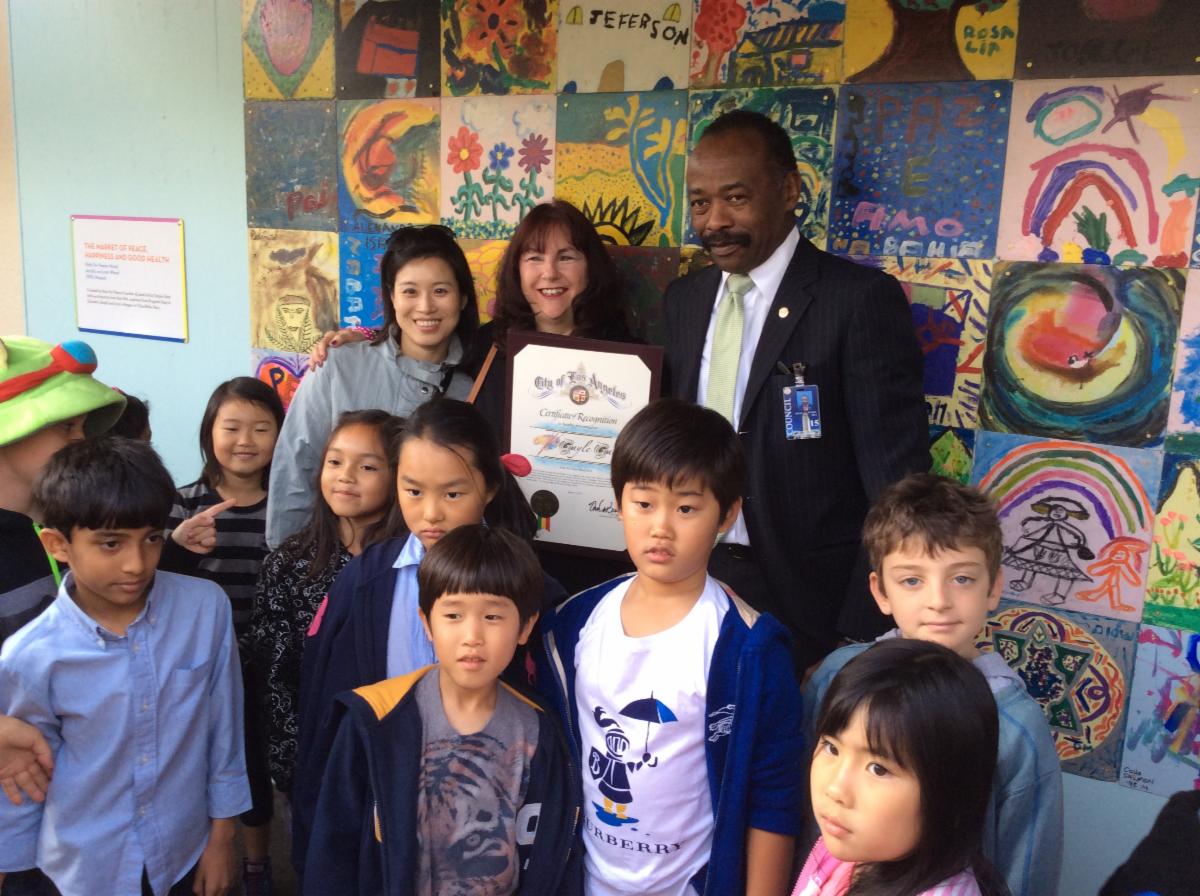 Kids for Peace
Kids For Peace, awarded the Fete D'Excellence Gold Medallion, is a living growing international interactive arts program committed to developing the important threads of inter-group cooperation that is essential for peace and co-existence among human beings worldwide.
Families and kids have the opportunity to explore the creative process and celebrate their rich ethnic diversity with free quality educational inter-media arts workshops. People of all ages and genders,come together to work on these projects to create art that is meaningful to them and the viewer.
Gayle Gale founded Kids For Peace with collaboration from the Center for Jewish Culture and Creativity in 1995.
The program was exhibited and honored at the Palais des Nations in Geneva, Switzerland for its value to education in order to diminish violence and injustice. Gayle brings to this project her experience in coordinating and directing international large-scale community-based art activities.
Kids For Peace is seeking collaboration with schools and organizations that have a similar purpose. This project is funded by individual donations and grants. Kids For Peace workshops cultivate human beings to become caring creative leaders in any aspect of the private and public life.
---
For the time being, the Salon will continue to meet on Zoom. When appropriate, we will meet in person once again at Arroyo del Rey.
---
For access to the Salon on Zoom:
This meeting is being hosted by Zoom.
There is no charge to use this service.
Before the Salon on Sunday:
You will need to either go to the Zoom website, www.zoom.us, and register for a free account to access this meeting through your web browser or download and install the Zoom application on your device.
If you download the application to your device, you do NOT need to register for a free account. To download the Zoom application, click on this link... https://zoom.us/download
For any questions or assistance,
email Curtis McElhinney at Curtis@curtisvision.com
---
"Why Didn't You Tell Me"
Music and lyrics by Dean LeGrand Carlston, DDS
Why didn't you tell me, things aren't going well? After 13 years of marriage, seems you could have found a way to tell. Since the divorce we've often argued, more than not things have been strained; but that doesn't mean after all these years I wish you any pain.
So why did I have to hear it from a simple stranger only yesterday? My heart truly aches for you in more ways than I can say.
In the years since we parted, we've drifted farther and farther apart. Today we have little in common, time and distance have played their part. Our children are all grown now; but still nestled beneath your wing, and it truly breaks my heart to hear you may not be here in the spring.
Your illness is such an unkind thing, it strikes with indiscretion. It strikes the young and old alike, without regard for wealth rank or possession. Please accept my sincere sadness for this burden you must bear; but at least I know you're happy to have our children gathered there.
But why did I have to hear it from a total stranger only yesterday? My heart truly aches for you in more ways than I can say.
I pray daily for the healing you desire. For a future spent with loved ones before a cozy homemade fire. I wish you peace and comfort in what might be your final days; but I hope that you can stay a while beneath the sun's Eternal Rays.
Life is but a journey that will never really end. We come and go we learn and grow, we have a voice in where and when. And so my sweet lost love, though we've drifted far apart, please know that your memory will always hold a place within my heart.
"Never Too Late (To Love You)"
Music and Lyrics by Nancy Glowacki
It's never too late to learn to fly...to see your life like a bird from the sky
It's never too late to get a bigger view of you!
It's never too late to sing your own song and find out how you DO belong
It's never too late, never too late .....to love YOU.
It's never too late to sow new seeds ....Or reach inside and pull some weeds
It's never too late be like a garden and grow
It's never too late to wake up and live ...first see what there is to forgive
It's never too late, never too late ...to love YOU.
BRIDGE:
Sometimes we act like we think we're gonna' live forever
As the years fly by. life can seem pretty short
Better use the time to get our act together
And live a life with everything we've got!
It's never too late to wake up and learn... decide to take a "grow up" turn
It's never too late when something doesn't work
It's never too late to use your voice... change your mind for a different choice
It's never too late, never too late... to love YOU.
It's never too late to laugh out loud... or have a good cry 'cause it IS allowed
It's never too late to hear what I'm tellin' you
It's never too late to be your best friend... you'll be together till the end
It's never too late, it's never too late ....to love YOU....(coda)
repeat last line 2 more times.
"We Want Love, We Want Peace"
Words/Music by Alula Tzadik
WE WANT LOVE WE WANT PEACE, WE DON'T WANT NO MORE
WE WANT FREEDOM AND JUSTICE THAT'S WE ASKING FOR WE WANT
LOVE WE WANT PEACE
WE DON'T WANT NO WAR..
WE WANT FREEDOM AND JUSTICE THAT'S WHAT WE'RE ASKING FOR [ x 2]
SHMAH YISRAEL KULANU EHAD
SHMAH ISRAEL THERE IS ONLY ONE GOD
WE'RE BLESSED WITH THE SHABBAT
WE'RE BLESSED WITH YOUR TORAH
WE PRAY FOR PEACE FOR ISRAEL BARUCH HAME VORACH
PLEASE, HEAR MY PRAYER, PLEASE BRING SHALOM
LET IT RAIN DOWN FROM THE HEAVEN LIKE A MIGHTY STORM
AVINU SHABA SHAMAYIM ZUR ISRAEL VE GO ALO
BARECH MEDINAT ISRAEL BRECHIT SIMHAT GEULATEINU
PEACE IN AFRICA, PEACE IN AMERICA
PEACE IN ISRAEL WE WANT IT EVERYWHERE
YES WE ARE ALL ONE KULANU ECHAD
YES WE ARE ALL ONE, FOR THERE'S ONLY ONE GOD ...
[ chorus]
"One Love One Heart Let's Get Together and Feel Alright"
Music/Lyrics by Pastor Bob Marley
let all men pass it now dirty remarks,
there is one question I really love to ask
Is there a place for the "holes" sinner
who has heart all mankind just to save his own... [chorus]
let's get together to fight this holy Armageddon
so when the man comes there will be no no doom
have pity on those whose chances grove thinner
there is no hiding place from the father of creation... [chorus]
"The Glory of Love"
Music and Lyrics by Billy Hill (1936)
You've got to give a little, take a little,
And let your poor heart break a little-
That's the story of, that's the glory of love.
You've got to laugh a little, cry a little,
And let the clouds roll by a little-
That's the story of, that's the glory of love.
As long as there's the two of us, we've got
the world and all its charms.
And when the world is through with us,
we've got each other's arms.
You've got to win a little, lose a little,
Yes, and always have the blues a little:
That's the story of, that's the glory of love.
That's the story of, that's the story of love.

---
All 2020 Salon dates and themes
STABILITY
Sunday, January 12, 2020
GROWTH
Sunday, February 9, 2020
POSSIBILITY
Sunday, March 8, 2020
[Salon NOT planned for Easter Sunday, April 12, 2020]
SPECIAL PRESENTATION
Sunday, May 10, 2020
HUMOR
Sunday, June 14, 2020
UNDERSTANDING
Sunday, July 12, 2020
KINDNESS
Sunday, August 9, 2020
HARMONY
Sunday, September 13, 2020
LOVE
Sunday, October 11, 2020
HEALING
Sunday, November 8, 2020
SPIRITUALITY
Sunday, December 13, 2020
Please let us know which salons you can attend by calling (626) 449-1238.

With all loving thoughts and hoping to see you soon!
Carol Soucek King, M.F.A., Ph. D.
Email: KingCarol@aol.com

---
CAROL SOUCEK KING MFA, PhD © 2002-2020 All rights reserved