Institute for Philosophy & the Arts'
Salon on the Spiritually Creative Life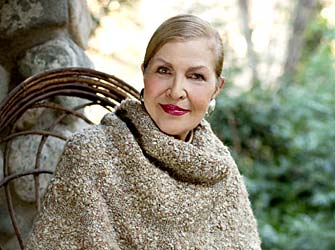 [Photography by Nathaniel Taylor]
THE SALON ON THE SPIRITUALLY CREATIVE LIFE
Welcome Everyone!
Our 24th Year Continues!
Don't forget to move your clocks
forward Saturday night!
Please join Carol Soucek King on Sunday, March 8, 2020 to discuss the third theme in her UNDER THE BRIDGES AT ARROYO DEL REY
POSSIBILITY
9:30 a.m. Coffee
10 a.m. until noon Program

Opening song by Composer
DEAN LEGRAND CARLSTON

Thoughts by
Edward Lee Goldstein, MA, MS, RPT
Highlighted by Healer Janet Martorello
with her Himalayan Singing Bowls

Followed by Discussion

Highlighted by singer ALULA TZADIK with guitar & k'rar

Finale -- Actress/Singer SUSIE KATHARINE SHAW

About Our Opening Presentation
With Forgiveness in Your Heart, Possibilities for Living with Love
Are Endless
Presented By
Edward Lee Goldstein, MA, MS, RPT

Edward Lee Goldstein is the author of three consciousness-raising books: The Irwin award winning book, The Male Thing Explained; Faith A Lion's Healing Journey Back To Innocence: Lessons On Forgiveness; and his newly published book: The Human Thing Explained: Taming The Lizard And The Dog, Forgiving And Living With Love.
He has earned five college degrees, including two Masters degrees. Besides being an author, Edward is a Health Educator, Forgiveness Expert, Counselor, and a Physical Therapist. (Among his Physical Therapy clients have been TV Jeopardy Host, Alex Trebek, and also, Barbara Walters.) As an award-winning artist and a photographer, in 2018 he did a photo shoot with Anthropologist Jane Goodall . . . and years ago photographed Sophia Loren at the Italian Cultural Center. On a side note, he has appeared as an actor in a number of music videos, and was featured on the syndicated TV courtroom docudrama "Gloria Allred: We The People." But, of all his achievements, Edward states he is "most proud" of being a winner on the 1970's TV show: "The Dating Game" and also winning a Blue Ribbon for "Butter Churning," at the LA County Fair. Living proof that, he notes, "nothing is impossible."
Edward believes in giving back to the community and has volunteered his time and talents for a number of nonprofit organizations.
Regarding his art, in 2011 he created a sculpture for the fundraising exhibit, "Healing From The Ashes." His three-dimensional mosaic sculpture, "Cosmic Dancer" raised $1,000 for families who lost their homes in the Station Fire, in the Tujunga area. His photo and this sculpture were featured in a number of articles, including one with Congressman Paul Krekorian.
As a health educator, Edward specializes in the healing power of forgiveness. He draws material from extensive world travels and lifelong studies of both human and animal behavior. He is passionate about expanding his knowledge and sharing tangible data about the "human condition"—why we do the things we do . . . and how to change questionable behavior patterns so we can heal our pain and confusion. Being a "forgiveness and relationship" expert . . . and raconteur, Edward's books, stories and poems reflect his eclectic life. The information he shares is entertaining and profound, but above all else it's educational and transformational.
While conducting his consciousness-raising healing lectures, seminars and working with clients individually or in groups, he embraces humor by integrating the left, analytical brain with the right, intuitive brain, so as to one to find solutions and heal from the inside out. Once one understands how to monitor ones emotions . . . and one puts into practice Edward's recipe of how to forgive, why one forgives, and for whom one is forgiving … peace of mind and joy will automatically occur . . . his teaches that one's goal of living with Love will be achieved.
If you currently have questions about human behavior, and the possibility of living with Love, Edward says there is a 95% chance you will find answers in what he will be presenting. And if the answers are not forthcoming, Edward will be offering free 10 minute phone consultations and will be doing a book signing following the Salon.
(Contact for Edward Lee Goldstein regarding his books, consulting, physical therapy services, or speaking engagements: 818.789.5653, Edwardleegee@aim.com)
Please let me know if you can attend The Salon on March 8, 2020.
---
All 2020 Salon dates and themes
STABILITY
Sunday, January 12, 2020
GROWTH
Sunday, February 9, 2020
POSSIBILITY
Sunday, March 8, 2020
[Salon NOT planned for Easter Sunday, April 12, 2020]
SPECIAL PRESENTATION
Sunday, May 10, 2020
HUMOR
Sunday, June 14, 2020
UNDERSTANDING
Sunday, July 12, 2020
KINDNESS
Sunday, August 9, 2020
HARMONY
Sunday, September 13, 2020
LOVE
Sunday, October 11, 2020
HEALING
Sunday, November 8, 2020
SPIRITUALITY
Sunday, December 13, 2020
Please let us know which salons you can attend by calling (626) 449-1238.

With all loving thoughts and hoping to see you soon!
Carol Soucek King, M.F.A., Ph. D.
Email: KingCarol@aol.com
Fax: 626.449.2004

---
CAROL SOUCEK KING MFA, PhD © 2002-2020 All rights reserved