Institute for Philosophy & the Arts'
Salon on the Spiritually Creative Life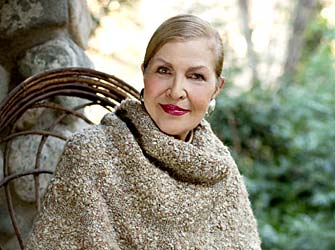 [Photography by Nathaniel Taylor]
THE SALON ON THE SPIRITUALLY CREATIVE LIFE
Welcome Everyone!
The Commencement of our 27th Year
... on Zoom!
Please join Carol Soucek King virtually on
Sunday, October 8, 2023 Via Zoom
To discuss one of God's essential aspects
illuminated throughout her book
Under the Bridges at Arroyo del Rey
Love
With Main Presentation
A Love Affair with Residential Treasures
Five Classics by Myron Hunt
Scroll Down for:
Morning's Agenda
Speakers' Bios
Zoom Info
Lyrics & Prayer for This Salon
2023 Salon Dates/Themes
9:30 am Pacific Standard Time
Zoom Room Arrivals and
Himalayan Singing Bowls by Healing Arts Practitioner
Janet Martorello

10 am until noon – Program
Meditation
with
Nan Rae
Artist/Teacher/Author
Nan Rae's New Book - now available on Amazon --
Walk with Me... In the Garden of Our Friendship
includes many of Nan's Meditations for
The Salon on the Spiritually Creative Life
Due to the length [90 minutes] of the film, we must await the next Salon to again be blessed with Dean LeGrand Carlston's Opening Song, Graham Lance Richardson's Birthday Salute, Douglas Decker's Music Interlude and Patricia Ferber's Poem. And our usual period for discussion must also be postponed, or until after Susie Katharine Shaw's Closing Song and Prayer.
Main Presentation:
A Love Affair with Residential Treasures
Five Classics by Myron Hunt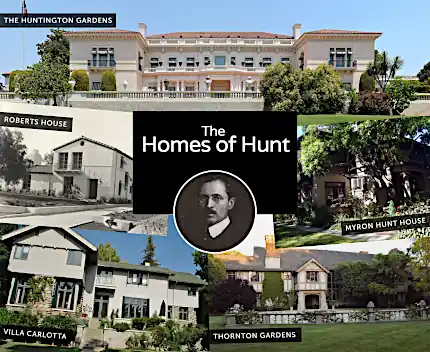 "The Homes of Hunt" is a documentary exploring the homes that the architect Myron Hunt FAIA built in the Pasadena area during the beginning of the twentieth century. Hunt who is well known for designing the Rose Bowl, the Pasadena Library, the original Huntington Hospital, Ambassador Hotel, the Huntington (Langham) Hotel, Occidental College and 500+ more was also very astute at creating homes for clients. The Huntington Mansion built in 1909 in San Marino, Villa Carlotta constructed in 1917 in Altadena, the Roberts House created in 1922 in Pasadena and Thornton Gardens erected in 1928 in San Marino are shining examples of the brilliance of Myron's work. His use of state-of-the-art materials and techniques developed in the early 20th Century offer a testament to the creativity of this architect and his ability to create structures that are as useful today as they were when they were built over a hundred years ago. Part of Myron's design influence derived from his two-year Grand Tour of Europe after graduating from MIT Architecture in 1893 and was part of the Prairie School Movement with Frank Lloyd Wright in Chicago before moving to Pasadena in 1903.
The award-winning photographer, Curtis McElhinney, was selected by the FORT LA committee to film "The Homes Hunt" after his proposal was awarded a fellowship. He has teamed up with Jan Furey Muntz who is not only an architect but is also one of the co-authors of the only book that has ever been written on Myron Hunt entitled, Myron Hunt 1868-1952 The Search for a Regional Architecture.
The sponsor of this film, FORT LA, Friends of Residential Treasures Los Angeles, founded by film-maker/philanthropist Russell Brown, is a non-profit organization that intends to raise the awareness of architecturally significant homes by celebrating and studying homes that give meaning to the architectural landscape in the greater Los Angeles area. The work of the organization has been featured in: Los Angeles Times, KCRW, KCET, Los Angeles Daily News, VOA, Architect, TimeOut Los Angeles and more. At the Salon Russell will also update us on the long-awaited FORT: LA auction/tour on October 21.
until noontime
Finale
"I Love You, Salon Stars!"
Susie Katharine Shaw
Actress/Vocalist
To conclude Susie will lead us in Richard King's favorite
Native American Prayer

---
About Our Speakers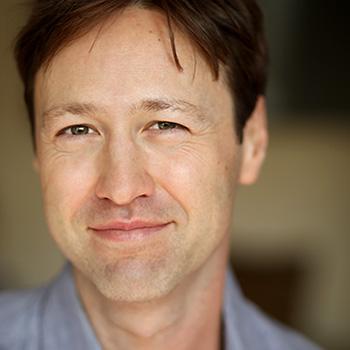 Russell Brown is Founder and Board Chair of Friends Of Residential Treasures: Los Angeles, dedicated to bringing people together by celebrating the history and influence of residential architecture. Also a film-maker, his body of work includes five narrative features, two full-length documentaries, and a number of well-regarded narrative and documentary shorts. His feature films have opened theatrically in select cities to favorable reviews after playing at more than 150 festivals around the world.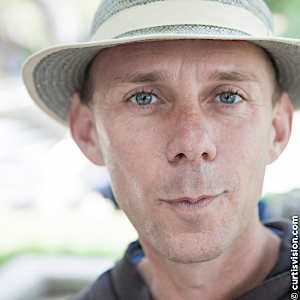 Curtis McElhinney is a visual storyteller known for bringing out the truth by engaging individuals in a remarkable, disarming way. His work includes "The Homes of Hunt," an awe-inspiring documentary celebrating Myron Hunt's architectural legacy, his video work on Duchenne Muscular Dystrophy for the Walking Strong Foundation, which has helped raise awareness, and his poignant still photography project, "COVID On Underserved Communities," which is slated to be a part of the Smithsonian's collection chronicling the pandemic. His photography is also exhibited in the permanent exhibit "Becoming Los Angeles" at the Natural History Museum. Currently on HULU is his Directorial and Producing achievement in "Inside Gigi and Nate," a captivating documentary chronicling the making of the movie, "Gigi and Nate", starring Marcia Gay Harden and Jim Belushi. Curtis's work has garnered recognition in domestic and international film festivals, prestigious fellowship awards from non-profits and government agencies, and has gained global exposure through various projects. Curtis's unwavering commitment to pushing the boundaries of visual storytelling continues to inspire and captivate audiences worldwide.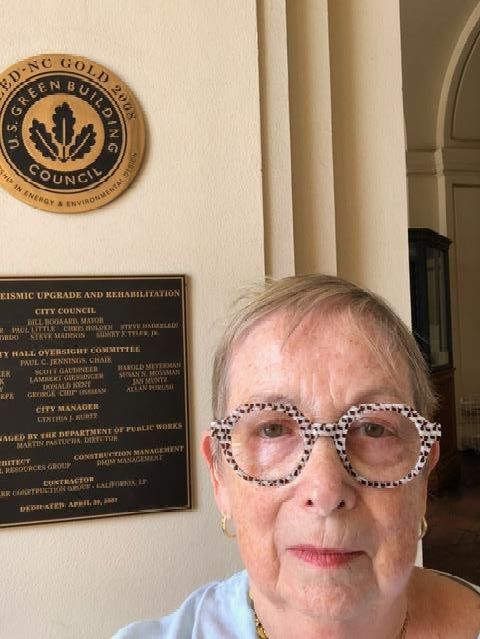 Left: Jan Furey Muntz at the brass plaque in Pasadena City Hall naming her and others who served on the City Hall Seismic Upgrade and Rehabilitation Oversight Committee.
Jan Furey Muntz has led a far-ranging life: From Abington High School in Pennsylvania to General Electric Missile and Space Division in Valley Forge, PA (survived her first earthquake, the 1964 Great Alaskan Earthquake M9.2 in Fairbanks, Alaska, while worked as systems analyst on the Nimbus Weather Satellite), co-piloted her and her husband's Cessna 310 from LA to Germany, changed careers at age 40 and graduated from USC Architecture… where she studied the golden age of architecture in SoCal with Alson Clark and became fascinated with the work of Myron Hunt, Wallace Neff and Gordon Kaufmann.
Guest Curator and author of four distinguished architectural exhibits and catalogs at Baxter Art Gallery, Huntington Library, Scripps College and Barnsdall Art Gallery with Jay Belloli, Alson Clark, and Stefanos Polyzoides.
Assistant Curator – Dialogs and Interventions - 2006 at the Armory Center for the Arts, Pasadena
Los Angeles: The Third City 1900-1939 exhibit - 1994 at Barnsdall Municipal Art Gallery, City of Los Angeles with Jay Belloli, Elizabeth Moule, and Stefanos Polyzoides.
Reginald Johnson, Gordon Kaufmann and Roland Coate exhibit and publication - 1992 at Lang Art Gallery, Scripps College, Claremont, funded by an NEA grant.
Wallace Neff Exhibit and publication - 1989 at the Huntington Library and Art Gallery -Virginia Steele Scott Gallery, San Marino, California, funded by a NEA grant.
Myron Hunt – a Search for a Regional Architecture exhibit and publication- 1984 at Caltech Baxter Art Gallery, Pasadena, California, funded by a NEA grant. Guest Curator with Alson Clark for Myron Hunt Exhibit at Pomona College
Jan Furey Muntz, Architect, LEED AP
jan@muntz.org
626.590.8392
---
For the time being, the Salon will continue to meet on Zoom. When appropriate, we will meet in person once again at Arroyo del Rey.
---
For access to the Salon on Zoom:
This meeting is being hosted by Zoom.
There is no charge to use this service.
Before the Salon on Sunday:
You will need to either go to the Zoom website, www.zoom.us, and register for a free account to access this meeting through your web browser or download and install the Zoom application on your device.
If you download the application to your device, you do NOT need to register for a free account. To download the Zoom application, click on this link... https://zoom.us/download
For any questions or assistance,
email Curtis McElhinney at Curtis@curtisvision.com
---
Lyrics & Prayer
"I Love You, Salon Stars"
Lyrics by Susie Katharine Shaw
Music by Abraham Franklin Frankenstein from
"I Love You, California"
I love you, Salon Stars!
You're the greatest Stars of all.
I love you in the summer, winter, spring
And in the fall.
I love your generous sharing
And your hearts as good as gold.
I love you Salon Stars,
I'm so proud to be part of your fold.
"Richard King's Favorite
Native American Prayer"
Do all the good you can,
With all the means you can,
In all the ways you can,
To all the people you can,
As long as you can.
---
All 2023 Salon dates and themes
STABILITY
Sunday, January 8, 2023
GROWTH
Sunday, February 12, 2023
POSSIBILITY
Sunday, March 12, 2023
FAITH
Sunday, April 9, 2023
GRATITUDE
Sunday, May 14, 2023
HUMOR
Sunday, June 11, 2023
UNDERSTANDING
Sunday, July 9, 2023
KINDNESS
Sunday, August 13, 2023
HARMONY
Sunday, September 10, 2023
LOVE
Sunday, October 8, 2023
HEALING
Sunday, November 12, 2023
SPIRITUALITY
Sunday, December 10, 2023
Please let us know which salons you can attend by calling (626) 449-1238.

With all loving thoughts and hoping to see you soon!
Carol Soucek King, M.F.A., Ph. D.
Email: KingCarol@aol.com

---
CAROL SOUCEK KING MFA, PhD © 2002-2022 All rights reserved