Institute for Philosophy & the Arts'
Salon on the Spiritually Creative Life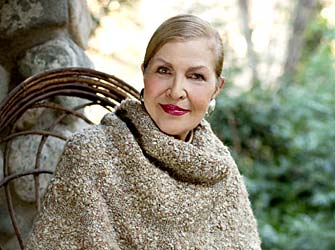 [Photography by Nathaniel Taylor]
THE SALON ON THE SPIRITUALLY CREATIVE LIFE
Welcome Everyone!
The Commencement of our 27th Year
... on Zoom!
Please join Carol Soucek King virtually on
Mother's Day Sunday, May 14, 2023 Via Zoom
To discuss one of life's essential treasures
illuminated throughout her book
Under the Bridges at Arroyo del Rey
Gratitude
Main Presentation
Gary Stickel, BA, MA, PhD
"How Gratitude was
Expressed To and By
the Kizh Tribe's Women"
On this blessed day of honoring Mothers,
whatever our religious or philosophical journey,
we all will be celebrating our faith through a lecture
that is positive and uplifting for all.
-Dr. Gary Stickel's provocative and inspiring message
about living a life of ethics, service, and protecting
others with unmitigated discernment.
Scroll Down for:
Morning's Agenda
Speaker's Bio
Zoom Info
Lyrics for Today's Songs
2023 Salon Dates/Themes
9:30 am Pacific Standard Time
Zoom Room Arrivals and
Himalayan Singing Bowls by Healing Arts Practitioner
Janet Martorello

10 am until noon – Program
Welcome highlighted with Mother's Day Tribute
"Day of Gratitude"
by
Ruth Broyde Sharone
Speaker/Author/Filmmaker
Creator of INTERFAITH: The Musical
Southern California Parliament of
the World's Religions, Co-Chair Emeritus
Meditation
with
Nan Rae
Artist/Teacher/Author
Nan Rae's New Book - now available on Amazon --
Walk with Me... In the Garden of Our Friendship
includes many of Nan's Meditations for
The Salon on the Spiritually Creative Life
Opening Song
"Mama"
with
Dean LeGrand Carlston, DDS
Composer/Singer/Instrumentalist
Dean welcomes us to listen to and download his music at no charge by accessing his personal website: deancarlston.com
Salute to Birthdays
with
Graham Lance Richardson
Retired Westside Realtor after 35 years,
Licensed Plumber & Gas Fitter,
Certified Welder to 100%
Main Presentation:
Dr. Gary Stickel's provocative and inspiring
"HOW GRATITUDE WAS
EXPRESSED TO AND BY THE
KIZH TRIBE'S WOMEN"
Dr. Gary Stickel, appointed Kizh Nation Tribal Archaeologist in 1999, will discuss how gratitude was expressed by the Kizh tribal members to and by their women as a means of showing respect. Kizh women held prominent positions such as the tribe's great hero Toypurina, whose extraordinary achievements and death-defying leadership in the late Eighteenth century makes her comparable to Joan of Arc. Her experience makes her unique, not only to her tribe but also in American History.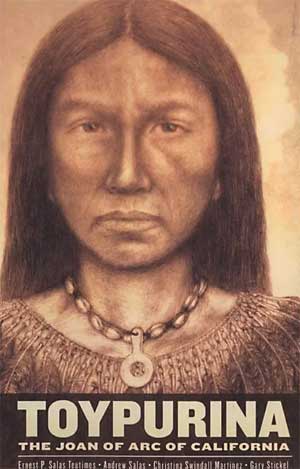 Music Interlude
by
Douglas Decker
Recording Engineer/Musician
"For the Beauty of the Earth"
Poetry Reading
with
Patricia Ferber
Sculptor/Painter/Educator/Curator/Poet
"Gratitude"
Followed by Discussion
Opening the discussion will be
Architect Gail Kennard, President, Kennard Design Group, the oldest African-led architectural practice in the western U.S., on the continuing support for The Robert Kennard, FAIA, Award for Equity, Diversity & Inclusivity.
Curtis McElhinney about June 8: FORT:LA [Friends of Residential Treasures/Los Angeles] founded by Russell Brown has supported Curtis McElhinney's film documentation of five homes by Myron Hunt -- narrated by our own Jan Furey Muntz, architect. Now this rare quintet [five films/five homes by one historically esteemed architect] will be discussed by Brown and McElhinney at Pasadena Museum of History, June 8, and the documentary of Myron Hunt's own home will be screened.
Pauline Field, author of "Feisty & Fearless" and consultant, will announce forthcoming webinars of special interest to those who are recently retired or planning to be.
Danielle Villicana D'Annibale, founder with her husband Maurizio D'Annibale of Paradise for Artists in Arezzo (Tuscany, Italy) and Pasadena, and just returned from speaking at University of California, Berkeley, will give update on their Equestrian Monument Project.
All are invited to continue sharing thoughts on
Gratitude
Finale
"May Each Day"
Susie Katharine Shaw
Actress/Vocalist
To conclude Susie will lead us in Richard King's favorite
Native American Prayer

---
About Our Speaker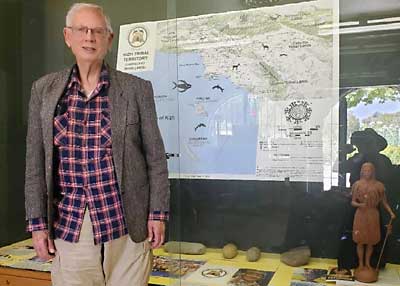 Gary Stickel,
BA, MA, PhD
Right: Dr. Gary Stickel at Kizh exhibit, Santa Fe Dam Nature Center, Irwindale, CA. Photography by Thomas Chang
Gary Stickel received his B.A., M.A. and Ph.D all in Anthropology with a specialization in Archaeology at UCLA. He also taught there for 24 years. When he retired, Chief Ernest Salas, of the Kizh (aka Gabrieleno) Tribe of the greater LA area, asked him to be the Kizh Tribal Archaeologist, as which he has been serving pro bono since 1999. Gary has conducted excavations at Neolithic underwater sites in Switzerland; at the legendary birthplace of Achilles of Homer's Iliad in Greece and has searched for the Palace of Odysseus on Kefalonia Island in Greece. He also excavated at the "Lost City of the Incas" at Machu Picchu in Peru and at many Kizh sites. Most recently he has discovered an ancient Kizh sacred astronomical site in the San Gabriel Mountains which is discussed in an article in the Summer 2023 issue of Westways Magazine.
Dr. Gary Stickel ph. (626) 387-9978 email: dregarystickel@att.net.
---
For the time being, the Salon will continue to meet on Zoom. When appropriate, we will meet in person once again at Arroyo del Rey.
---
For access to the Salon on Zoom:
This meeting is being hosted by Zoom.
There is no charge to use this service.
Before the Salon on Sunday:
You will need to either go to the Zoom website, www.zoom.us, and register for a free account to access this meeting through your web browser or download and install the Zoom application on your device.
If you download the application to your device, you do NOT need to register for a free account. To download the Zoom application, click on this link... https://zoom.us/download
For any questions or assistance,
email Curtis McElhinney at Curtis@curtisvision.com
---
LYRICS
"Mama"
Dean LeGrand Carlston©
You could have been in the movies,
an actress a famous star
You had the looks and talent that could
have taken you high and far
But you chose to be a wife and mother,
to create life, give it meaning and direction.
In my eyes there will never be another
for whom I hold this special kind of affection
Mama you're my star, you gave me life and self esteem
Mama you're my star, you helped fulfill my childhood dreams
You're the heroine in my life's drama,
You're my friend my confidant, my Mama
You didn't seek the world's acclaim,
fame and fortune's dream you set aside
You decided to pursue motherhood,
to be our teacher, director, Papa's bride
You didn't choose an easy road,
and you never ran from your obligation
The consummate homemaker, eternal optimist,
finally gets her standing ovation
Mama, you're my star, you gave me life and self esteem
Mama you're my star, you helped fulfill my childhood dreams
You're the heroine in my life's drama
You're my friend, my confidant, my Mama
"For the Beauty of the Earth"
Folliott Pierpoint, Conrad Kocher
1. For the beauty of the earth,
For the glory of the skies,
For the love which from our birth
Over and around us lies.
Lord of all to Thee we raise,
This our hymn of grateful praise.
2. For the wonder of each hour,
Of the day and of the night,
Hill and vale, and tree and flower,
Sun and moon, and stars of light.
Lord of all to Thee we raise,
This our hymn of grateful praise.
3. For the joy of human love,
Brother, sister, parent, child,
Friends on earth and friends above,
For all gentle thoughts and mild.
Lord of all to Thee we raise,
This our hymn of grateful praise.
"May Each Day"
By Mort Green & George Wyle 1966
May each day in the week be a good day,
May the Lord always watch over you.
And may all of your hopes turn to wishes,
And may all of your wishes come true.
May each day in the month be a good day,
May you make friends with each one you meet.
And may all of your daydreams be memories,
and may all of your memories be sweet.
The weeks turn to months and the months into years.
There'll sadness and joy, there'll be laughter and tears.
But one thing I pray to heaven above--
May each of your days be a day full of love.
May each day in the year be a good day.
May each dawn find you happy this way.
And may all of your days be as lovely
as the one you shared with me today.
May each day in your life be a good day.
And good-bye.
---
All 2023 Salon dates and themes
STABILITY
Sunday, January 8, 2023
GROWTH
Sunday, February 12, 2023
POSSIBILITY
Sunday, March 12, 2023
FAITH
Sunday, April 9, 2023
GRATITUDE
Sunday, May 14, 2023
HUMOR
Sunday, June 11, 2023
UNDERSTANDING
Sunday, July 9, 2023
KINDNESS
Sunday, August 13, 2023
HARMONY
Sunday, September 10, 2023
LOVE
Sunday, October 8, 2023
HEALING
Sunday, November 12, 2023
SPIRITUALITY
Sunday, December 10, 2023
Please let us know which salons you can attend by calling (626) 449-1238.

With all loving thoughts and hoping to see you soon!
Carol Soucek King, M.F.A., Ph. D.
Email: KingCarol@aol.com

---
CAROL SOUCEK KING MFA, PhD © 2002-2022 All rights reserved