Institute for Philosophy & the Arts'
Salon on the Spiritually Creative Life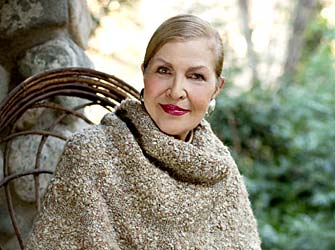 [Photography by Nathaniel Taylor]
THE SALON ON THE SPIRITUALLY CREATIVE LIFE
Welcome Everyone!
Our 24th Year Continues!
Please join Carol Soucek King virtually on Sunday, July 12, 2020 Via Zoom or Call-In* to discuss the fifth theme in her UNDER THE BRIDGES AT ARROYO DEL REY
UNDERSTANDING
9:30 am – Zoom Room Arrivals and
Himalayan Singing Bowls by Healer
Janet Martorello
(You will enter the room muted. Please stay muted until discussion period.)

10 am until noon – Program
Opening song by Composer
DEAN LEGRAND CARLSTON

"A Spiritually Creative Life in the Opera"
Presented By
Peter Mark
Artistic Director Emeritus of Virginia Opera

Highlighted with Song by
Viktoriya Vita Koreneva
Mezzo-soprano
&
Kofi Hayford
Bass

Followed by Discussion
And if time permits, Peter Mark will offer a voice lesson!

Finale
Susie Katharine Shaw
Actress/Vocalist

---
About our Speaker & Artists
Peter Mark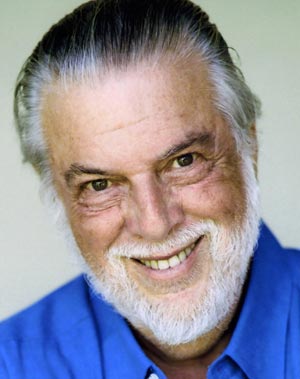 Peter Mark served for over 35 years as Founding General/Artistic Director, and Chief Conductor of VIRGINIA OPERA (1975-2010) --where he is now Emeritus -- a company known for the discovery, development and presentation of major operatic talent in productions of musical and dramatic integrity – singers such as Renee Fleming, Diana Soviero, Frederick Burchinal, Barbara Dever, Brandon Jovanovic, Bryan Register, Brian Jagde and Lawrence Brownlee.
Respected in the field for his work at Virginia Opera, Peter Mark now utilizes his broad experience and skill to help singers integrate the finest operatic vocal and musical traditions with their repertoire through his regular Masterclasses and private coaching in NY and LA and online.
He has a uniquely comprehensive background and experience in opera – first as chief boy-soprano chorister and soloist of the Metropolitan Opera for three seasons in its glory days in the mid-1950's, then as Concertmaster of the Columbia University Orchestra and Principal Violist of the Juilliard Orchestra and the Chicago Lyric Opera, then as Professor of Music and Drama at University of California at Santa Barbara, and then conducting opera for four decades at the companies he built and ran in Virginia, as well as conducting operas on five continents -- NYC, London, Mexico City, Buenos Aires, Sao Paulo, Krakow, Mozambique and Shanghai.
For The Salon on July 12, Peter Mark will introduce the trajectory of telling human stories through music from the Ancient Greeks through the latest century with recorded examples and some live singing on Zoom – when he will be joined on his virtual stage by the acclaimed Viktoriya Vita Koreneva and Kofi Hayford.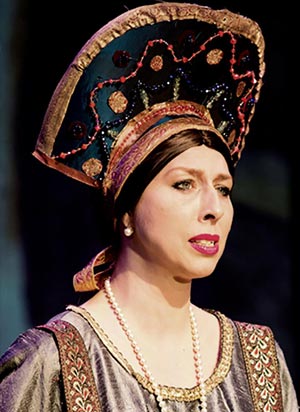 Viktoriya Vita Koreneva
The Russian-American mezzo-soprano whose charismatic and rich distinctive voice has earned her the title of "the emotional heartthrob of the operatic stage."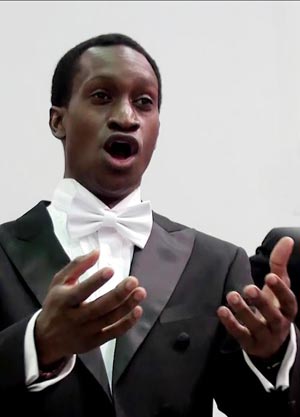 Kofi Hayford
The prize-winning Ghanaian-American noted for his impressive stentorian bass sound, identified for its unique rumbling timber and which he spins with baritone flair.
---
For the time being, the Salon will continue to meet on Zoom. When appropriate, we will meet in person once again at Arroyo del Rey.
---
For access to the Salon on Zoom:
This meeting is being hosted by Zoom.
There is no charge to use this service.
Before the Salon on Sunday:
You will need to either go to the Zoom website, www.zoom.us, and register for a free account to access this meeting through your web browser or download and install the Zoom application on your device.
If you download the application to your device, you do NOT need to register for a free account. To download the Zoom application, click on this link... https://zoom.us/download
For any questions or assistance,
email Curtis McElhinney at Curtis@curtisvision.com
---
All 2020 Salon dates and themes
STABILITY
Sunday, January 12, 2020
GROWTH
Sunday, February 9, 2020
POSSIBILITY
Sunday, March 8, 2020
[Salon NOT planned for Easter Sunday, April 12, 2020]
SPECIAL PRESENTATION
Sunday, May 10, 2020
HUMOR
Sunday, June 14, 2020
UNDERSTANDING
Sunday, July 12, 2020
KINDNESS
Sunday, August 9, 2020
HARMONY
Sunday, September 13, 2020
LOVE
Sunday, October 11, 2020
HEALING
Sunday, November 8, 2020
SPIRITUALITY
Sunday, December 13, 2020
Please let us know which salons you can attend by calling (626) 449-1238.

With all loving thoughts and hoping to see you soon!
Carol Soucek King, M.F.A., Ph. D.
Email: KingCarol@aol.com
Fax: 626.449.2004

---
CAROL SOUCEK KING MFA, PhD © 2002-2020 All rights reserved