Institute for Philosophy & the Arts'
Salon on the Spiritually Creative Life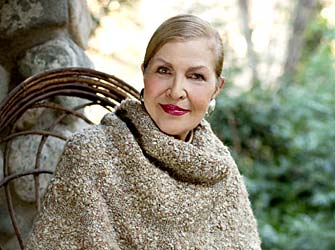 [Photography by Nathaniel Taylor]
THE SALON ON THE SPIRITUALLY CREATIVE LIFE
Welcome Everyone!
Our 24th Year Continues!
Please join Carol Soucek King virtually on Sunday, August 9, 2020 Via Zoom or Call-In* to discuss the sixth theme in her UNDER THE BRIDGES AT ARROYO DEL REY
KINDNESS
9:30 am – Zoom Room Arrivals and
Himalayan Singing Bowls by Healing Arts Practitioner
Janet Martorello
(You will enter the room muted. Please stay muted until discussion period.)

10 am until noon – Program
Opening song
"Love One Another"
Dean LeGrand Carlston
Singer/Composer

"The Good Around Us"
Presented By


Gael-Sylvia Pullen


Inspirational Author and CEO/Founder of Girls Fly!

"A Light Touch"
Nancy Glowacki
Singer/Composer
Followed by Discussion
Highlighted with Songs
"My Brothers and Friends"
&
An Ethiopian Favorite!
by
Alula Tzadik
Singer/Songwriter
Finale
"His Eye Is on the Sparrow"
Susie Katharine Shaw
Actress/Vocalist
And then Susie will lead us in Richard King's favorite
Native American Prayer

---
About our Speaker
Gael-Sylvia Pullen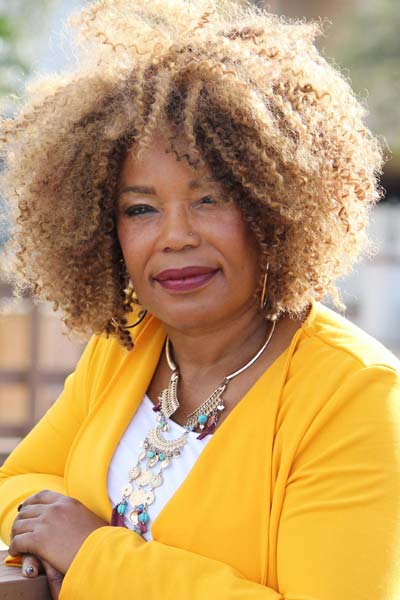 Gael-Sylvia Pullen works globally with industry and community leaders to uncover the good around them. A former co-owner in the largest minority-owned commercial real estate brokerage firm in the state of California, Gael-Sylvia is the CEO and founder of Girls Fly!, a transformational leadership company dedicated to developing high-functioning teams, and a retired award-winning McDonald's franchisee.
Her path to approval as a hotel franchisee, ownership of a bilingual business radio broadcast, studies at the prestigious Waseda University in Tokyo, time served in the Peace Corp, and years in government relations positioned her for economic and philanthropic growth. Then the Great Recession hit, multiple deaths occurred, and a debilitating health condition kept Gael-Sylvia bedridden for fifteen months. During that time, she launched Sylvia Global Media Network, a global empowerment program, and developed a program designed to help herself and others live and lead from a place of joy. Gael-Sylvia has recovered from her illness and returned to being a joyful, healthy wife, mother, grandmother, and ballroom dancer. She lives in Seal Beach, California, with her husband of forty plus happy years.
The Good Around Us: Living and Leading from a Place of Joy, Even in the Joyless Moments is the first in a series of books Gael-Sylvia is writing about business, personal growth, and leadership. The series focuses on personal growth, philanthropy, and business, including empowering employees and community engagement to go beyond brand, goodwill, and profitability.
---
For the time being, the Salon will continue to meet on Zoom. When appropriate, we will meet in person once again at Arroyo del Rey.
---
For access to the Salon on Zoom:
This meeting is being hosted by Zoom.
There is no charge to use this service.
Before the Salon on Sunday:
You will need to either go to the Zoom website, www.zoom.us, and register for a free account to access this meeting through your web browser or download and install the Zoom application on your device.
If you download the application to your device, you do NOT need to register for a free account. To download the Zoom application, click on this link... https://zoom.us/download
For any questions or assistance,
email Curtis McElhinney at Curtis@curtisvision.com
---
All 2020 Salon dates and themes
STABILITY
Sunday, January 12, 2020
GROWTH
Sunday, February 9, 2020
POSSIBILITY
Sunday, March 8, 2020
[Salon NOT planned for Easter Sunday, April 12, 2020]
SPECIAL PRESENTATION
Sunday, May 10, 2020
HUMOR
Sunday, June 14, 2020
UNDERSTANDING
Sunday, July 12, 2020
KINDNESS
Sunday, August 9, 2020
HARMONY
Sunday, September 13, 2020
LOVE
Sunday, October 11, 2020
HEALING
Sunday, November 8, 2020
SPIRITUALITY
Sunday, December 13, 2020
Please let us know which salons you can attend by calling (626) 449-1238.

With all loving thoughts and hoping to see you soon!
Carol Soucek King, M.F.A., Ph. D.
Email: KingCarol@aol.com

---
CAROL SOUCEK KING MFA, PhD © 2002-2020 All rights reserved