Institute for Philosophy & the Arts'
Salon on the Spiritually Creative Life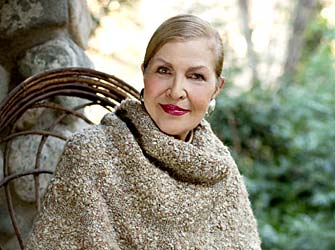 [Photography by Nathaniel Taylor]
THE SALON ON THE SPIRITUALLY CREATIVE LIFE
Welcome Everyone!
The Commencement of our 27th Year
... on Zoom!
Please join Carol Soucek King virtually on
Easter Sunday, April 9, 2023 Via Zoom
To discuss one of life's essential treasures
illuminated throughout her book
Under the Bridges at Arroyo del Rey
FAITH
On this blessed day of Easter, whatever our religious or philosophical journey, we all will be celebrating our faith through illuminating principles that are positive and uplifting for everyone ---
Main Presentation
Satinder K. Dhiman, PhD, EdD, MBA, MCOM
Forever Fulfilled
"The Bhagavad Gītā and Other Universal Truths"
An inspirational message about living a life
of meaning, purpose, and contribution --
and leading from our authentic self.
Scroll Down for:
Morning's Agenda
Speaker's Bio
Zoom Info
Lyrics for Today's Songs
2023 Salon Dates/Themes
9:30 am Pacific Standard Time
Zoom Room Arrivals and
Himalayan Singing Bowls by Healing Arts Practitioner
Janet Martorello

10 am until noon – Program
Meditation
with
Nan Rae
Artist/Teacher/Author
Nan Rae's New Book - now available on Amazon --
Walk with Me... In the Garden of Our Friendship
includes many of Nan's Meditations for
The Salon on the Spiritually Creative Life
Opening Song
"I Think I Heard Him Say"
with
Dean LeGrand Carlston, DDS
Composer/Singer/Instrumentalist
Dean welcomes us to listen to and download his music at no charge by accessing his personal website: deancarlston.com
Salute to Birthdays
with
Graham Lance Richardson
Retired Westside Realtor after 35 years,
Licensed Plumber & Gas Fitter,
Certified Welder to 100%
Main Presentation:

Forever Fulfilled
"The Bhagavad Gītā and Other Universal Truths"
with
Satinder K. Dhiman, PhD, EdD, MBA, MCOM
Dr. Dhiman's own teachings are richly illuminated by his concentration on the non-sectarian spiritual Bhagavad Gītā -- its text showing how to manage oneself, as a necessary prelude to leading others. Gītā (part of the great Indian epic — the Mahābhārata) can be approached as a powerful tool for change management and as a catalyst for organizational transformation. It teaches equanimity.
Dr. Dhiman's time-tested leadership strategies drawn from the Bhagavad Gītā employ an inside-out leadership development approach based on Self-knowledge and Self-mastery, the two highly important areas for practicing effective Self-leadership.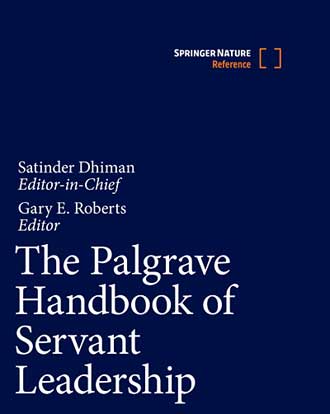 Music Interlude
by
Douglas Decker
Recording Engineer/Musician
"Lift Up My Soul"
Followed by Discussion
Opening the discussion will be
Ruth Broyde Sharone, Interfaith Leader, author, and creator of "Interfaith: The Musical", Southern California Parliament of the World's Religions/Co-Chair Emeritus
Patricia Ferber, sculptor/painter/educator/curator – sharing a poem she has written on Faith
All are invited to continue sharing thoughts on
Faith
Finale
"He"
Susie Katharine Shaw
Actress/Vocalist
To conclude Susie will lead us in Richard King's favorite
Native American Prayer

---
About Our Speaker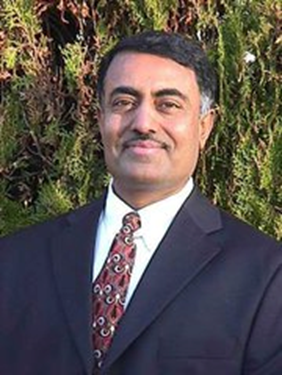 Satinder K. Dhiman, PhD, EdD, MBA, MCOM
Satinder Dhiman is Professor of Management and Associate Dean, Chair, and Director of the MBA and MOL Programs at Woodbury University, USA. He has completed advanced Executive Leadership programs at Harvard, Stanford, and the Wharton School of the University of Pennsylvania, USA.
Dr. Dhiman has authored, co-authored, and co-edited over 40 management and leadership related books including Holistic Leadership, Spirituality and Sustainability, Gandhi and Leadership, and Seven Habits of Highly Fulfilled People. He is the Editor-in-Chief of seven multi-author major reference works (handbooks), including most recently Palgrave Handbook of Workplace Wellbeing (2021) and Palgrave Handbook of Servant Leadership (2023); Routledge Companion to Mindfulness at Work (2021) and Routledge Companion to Leadership and Change (2023).
He is Founder Director of the Los Angeles-based
Forever Fulfilled: A Wellbeing Consultancy
http://foreverfulfilled.com/
Dr. Satinder Dhiman can be reached at satinder.dhiman@woodbury.edu and/or 818 625 7288.
---
For the time being, the Salon will continue to meet on Zoom. When appropriate, we will meet in person once again at Arroyo del Rey.
---
For access to the Salon on Zoom:
This meeting is being hosted by Zoom.
There is no charge to use this service.
Before the Salon on Sunday:
You will need to either go to the Zoom website, www.zoom.us, and register for a free account to access this meeting through your web browser or download and install the Zoom application on your device.
If you download the application to your device, you do NOT need to register for a free account. To download the Zoom application, click on this link... https://zoom.us/download
For any questions or assistance,
email Curtis McElhinney at Curtis@curtisvision.com
---
LYRICS
"I Think I Heard Him Say"
Early American Spiritual
Arrangement: Gilbert M. Martin
I think I heard him say, when he was strugglin' up the hill,
I think I heard him say, "Take my mother home".
I think I heard him say, as they were puttin' up the cross,
I think I heard him say, "Take my mother home".
"Then I'll die easy, take my mother home,
then I'll die easy, take my mother home".
I think I heard him say, when they were nail-in' in the nails,
I think I heard him say, "Take my mother home".
I think I heard him say, when he was giv-in' up the Ghost,
I think I heard him say, "Take my mother home".
"Then I'll die easy, take my mother home.
I'll die so easy, take my mother home".
"Please, take my mother home".
"Lift Up My Soul"
by Douglas Decker and Maureen O'Connor
Lift Up My Soul
Close to our Goal
Lead me in Truth
Experience and Youth
Guide with Mercy
Deliver Liberty
Gently my Sweet
Wings at our Feet
Kindness and Grace
Meet face to Face
Beyond this Dream
The Light Supreme
"He"
By Richard Mullan and Jack Richards
He can turn the tides and calm the angry sea;
He alone decides who writes a symphony;
He lights every star that makes our darkness bright;
He keeps watch all through each long and lonely night.
He still finds the time to hear a child's first prayer;
Saint and sinner call and always find Him there.
Though it makes Him sad to see the way we live,
He'll always say, "I forgive."
---
All 2023 Salon dates and themes
STABILITY
Sunday, January 8, 2023
GROWTH
Sunday, February 12, 2023
POSSIBILITY
Sunday, March 12, 2023
FAITH
Sunday, April 9, 2023
GRATITUDE
Sunday, May 14, 2023
HUMOR
Sunday, June 11, 2023
UNDERSTANDING
Sunday, July 9, 2023
KINDNESS
Sunday, August 13, 2023
HARMONY
Sunday, September 10, 2023
LOVE
Sunday, October 8, 2023
HEALING
Sunday, November 12, 2023
SPIRITUALITY
Sunday, December 10, 2023
Please let us know which salons you can attend by calling (626) 449-1238.

With all loving thoughts and hoping to see you soon!
Carol Soucek King, M.F.A., Ph. D.
Email: KingCarol@aol.com

---
CAROL SOUCEK KING MFA, PhD © 2002-2022 All rights reserved