Institute for Philosophy & the Arts'
Salon on the Spiritually Creative Life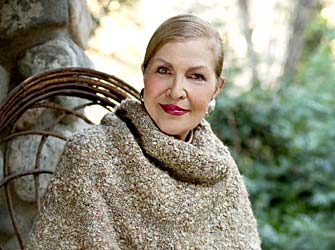 [Photography by Nathaniel Taylor]
THE SALON ON THE SPIRITUALLY CREATIVE LIFE
WELCOME, EVERYONE!
OUR 22ND YEAR CONTINUES
Please join Carol Soucek King on Sunday, July 8, 2018 to discuss the fifth theme in her UNDER THE BRIDGES AT ARROYO DEL REY
UNDERSTANDING
9:30 a.m. coffee
10:00 a.m. Solo by vocalist/guitarist/pianist/composer- & dentist! – Dean LeGrand Carlston, DDS.
10:15 a.m. until noon - group discussion.
Opening thoughts presented by Janet Martorello
A lifelong student, Janet loves teaching and healing – "can't help myself really. I seek joy and greater understanding of the world within me and around me." Dancer, calligrapher, commissioned and exhibited studio artist, Janet is a Reiki Master times two, Jin Shin Jyutsu Practitioner, Breathwork Practitioner, and [almost] Certified in Medicinal Essential Oils. All are aspects of her never-ending worldwide quest to understand life and help others heal.
What Janet would like attendees to think about: When you had an "AHA" moment, when something became crystal clear, clouds parted and you had a new level of understanding – what do you think led to that moment of clarity?
No longer the day of the Salon but Saturday, July 14, Dion & Lynn Neura invite us to their home, 3:30 p.m. to 5 p.m. Fee/address/RSVP/: http://neutra.org/dion-neutra-reunion-house-tours/
Please let me know if you can attend The Salon on July 8, 2018.
---
All 2018 Salon dates and themes
STABILITY January 14, 2018
GROWTH February 11, 2018
POSSIBILITY March 11, 2018
HUMOR June 10, 2018
UNDERSTANDING July 8, 2018
KINDNESS August 12, 2018
HARMONY September 9, 2018
LOVE October 14, 2018
HEALING November 11, 2018
SPIRITUALITY December 9, 2018
Please let us know which salons you can attend by calling (626) 449-1238.

With all loving thoughts and hoping to see you soon!
Carol Soucek King, M.F.A., Ph. D.
Email: KingCarol@aol.com
Fax: 626.449.2004

---
CAROL SOUCEK KING MFA, PhD © 2002-2018 All rights reserved