Institute for Philosophy & the Arts'
Salon on the Spiritually Creative Life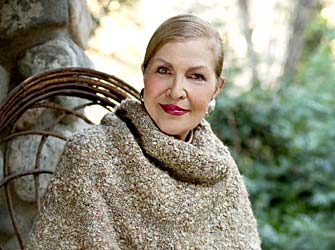 [Photography by Nathaniel Taylor]
THE SALON ON THE SPIRITUALLY CREATIVE LIFE
Happy 2020 Again &
Chinese New Year of the Rat!
Please join Carol Soucek King on Sunday, February 9, 2020 to discuss the first theme in her UNDER THE BRIDGES AT ARROYO DEL REY
GROWTH
9:30 a.m. Coffee
10 a.m. until noon Program

Opening song by Composer
DEAN LEGRAND CARLSTON

Thoughts by
ROSE NIELSEN

Followed by Discussion

Highlighted by singer ALULA TZADIK with guitar & k'rar

Finale -- Actress/Singer SUSIE KATHARINE SHAW

About Our Opening Presentation
Onward & Upward with Blondie
Presented By
Rose Nielsen

Rose Nielsen grew up on a farm in Iowa and was one of 6. She is married to Dr. Kenneth Nielsen and they have five children between them, four girls and a boy and seven wonderful grandchildren. The Nielsens moved to California in 1996 from Omaha, Nebraska, as Ken was President of Woodbury University for 16 years and is now retired. Blondie was a birthday present and, she says, is definitely the best one of my life. Blondie is now 7 years old.
Blondie and Rose have been volunteering at Children's Hospital Los Angeles since Blondie was 14 months old. Blondie has her own book, which was co-written with Rose, two years ago. Blondie was also married at CHLA to another therapy dog named Luke. The wedding was arranged by a young cancer patient and the story of their romance has brought smiles and laughter to so many young patients. You can read their love story here.
Rose, on her own, has contributed vastly to our community, including:
Senior Director of Development/Woodbury University, January 2000 to September 6, 2012
Started a membership drive for Woodbury's library with over 200 members and over $800.000 raised in dues. It created recognition for the school, developed new donors and brought notable speakers to the campus.
Established the first planned giving society at Woodbury with 80 plus members and millions of dollars of committed future gifts.
Cultivated, solicited and received the first million and multi-million gifts that Woodbury ever received.
Redirected the signature fundraising event at Woodbury into a significant fundraising success.
Cultivated and received funding from hundreds of individuals and foundations who previously had no connection to Woodbury.
Established an annual Founder's Weekend at Woodbury which now is a week-long event.
Sharing her passion for Woodbury with friends and acquaintances has brought in many new students to Woodbury.
Worked with Woodbury's Board of Directors in soliciting funds and also solicited funds from the Board Members.
Raised over a half million dollars for an endowed scholarship fund in her husband's name when he retired by Biking for Dollars.

Awards:
Women Achiever - Business Life Magazine, 2006
Outstanding Individual for a non-profit – San Fernando Valley Business Journal , 2009
Outstanding Achievement – Valley Economic Alliance – 2011
Modern Woman Volunteer –City of Burbank– 2012
Honoree – Kiwanis Club of Burbank, 15th Annual Gala – 2012
Outstanding Volunteer at Children's Hospital LA - 2018

Community Involvement:
Junior League of Pasadena – Served on the Sustainer Board for 8 years and held 3 offices including President, still involved.
Christ Child Society – Member for 13 years and served on the Board for 4, still involved
KCET Women's Council – Member for 15 years, served on the Board for 10 holding 4 offices including President
Braille Institute Auxiliary – Member for 13 years, on the Board for 10 years, 4 years as President.
Junior League of Pasadena Garden Club – 7 Years. Currently President
Frostig Board – 3 Years
Assistance League of Flintridge – 4 years, still very involved
Muses – Past 4 years, still involved
Volunteer with therapy dog at CHLA – 6 Years Have raised over $162,000 for the dog therapy program through biking and a book Rose and Blondie co-wrote, "Blondie and the Hidden Treasure."
Also volunteers with Blondie at many different venues where therapy dogs are requested.
Please let me know if you can attend The Salon on February 9, 2020.
---
All 2020 Salon dates and themes
STABILITY
Sunday, January 12, 2020
GROWTH
Sunday, February 9, 2020
POSSIBILITY
Sunday, March 8, 2020
[Salon NOT planned for Easter Sunday, April 12, 2020]
SPECIAL PRESENTATION
Sunday, May 10, 2020
HUMOR
Sunday, June 14, 2020
UNDERSTANDING
Sunday, July 12, 2020
KINDNESS
Sunday, August 9, 2020
HARMONY
Sunday, September 13, 2020
LOVE
Sunday, October 11, 2020
HEALING
Sunday, November 8, 2020
SPIRITUALITY
Sunday, December 13, 2020
Please let us know which salons you can attend by calling (626) 449-1238.

With all loving thoughts and hoping to see you soon!
Carol Soucek King, M.F.A., Ph. D.
Email: KingCarol@aol.com
Fax: 626.449.2004

---
CAROL SOUCEK KING MFA, PhD © 2002-2020 All rights reserved