Institute for Philosophy & the Arts'
Salon on the Spiritually Creative Life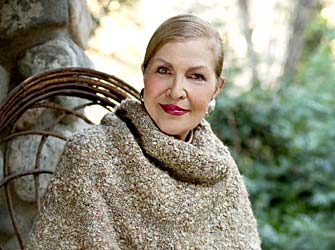 [Photography by Nathaniel Taylor]
THE SALON ON THE SPIRITUALLY CREATIVE LIFE
OUR 23RD YEAR CONTINUES
Please join Carol Soucek King on Sunday April 14, 2019
For a Special Presentation
by INGRID AALL, PhD
Professor Emerita, California State University, Long Beach
HOMAGE TO NATURE IN
CHINESE & JAPANESE ART
9:30 a.m. Coffee
10 a.m. until noon Program

Guitarist/Composer/Singer DEAN LEGRAND CARLSTON

Lecture by DR. AALL, Multi-Cultural Visual Linguist

Followed by Discussion

Highlighted by ALULA TZADIK. percussion-vocals

Finale -- Actress/Singer SUSIE KATHARINE SHAW

About Our Special Presentation
HOMAGE TO NATURE IN
CHINESE & JAPANESE ART:
A Dialogue with Culture Specific Aesthetics
Ingrid Aall, PhD
Ingrid Aall is Professor Emerita at California State University, Long Beach (CSULB), where she taught History of Art and History of Culture/Religion in the Department of Art and the Department of Asian and Asian-American Studies. In addition to developing a General Education course in Cross Cultural Visual Literacy, culminating in her recent book The Multicultural Challenge: A Visual-Cultural Guide to Coping in the Global Era, Dr. Aall has conducted numerous seminars on Problems of Contemporary Asian Art, (traditional and modern) Global Perspectives in Contemporary Popular Art, and Methodology etc.
At the April Salon, Dr. Aall will discuss the aesthetics of Chinese and Japanese landscape painting, how nature has been perceived and recreated throughout the ages in the visual creations of these two cultures, and asks us to consider what lessons they might impart to us today.
Please let me know if you can attend The Salon on April 14, 2019.
---
All 2019 Salon dates and themes
STABILITY
Sunday, January 13, 2019
GROWTH
Sunday, February 10, 2019
POSSIBILITY
Sunday, March 10, 2019
Two Special Presentations:
HOMAGE TO NATURE IN
CHINESE & JAPANESE ART
Ingrid Aall, PhD, Sunday, April 14, 2019
INTERFAITH: THE MUSICAL,
Ruth Broyde Sharone, Sunday, May 12, 2019
HUMOR
Sunday, June 9, 2019
UNDERSTANDING
Sunday, July 14, 2019
KINDNESS
Sunday, August 11, 2019
HARMONY
Sunday, September 8, 2019
LOVE
Sunday, October 13, 2019
HEALING
Sunday, November 10, 2019
SPIRITUALITY
Sunday, December 8, 2019
Please let us know which salons you can attend by calling (626) 449-1238.

With all loving thoughts and hoping to see you soon!
Carol Soucek King, M.F.A., Ph. D.
Email: KingCarol@aol.com
Fax: 626.449.2004

---
CAROL SOUCEK KING MFA, PhD © 2002-2019 All rights reserved