Institute for Philosophy & the Arts'
Salon on the Spiritually Creative Life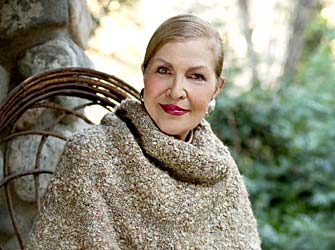 [Photography by Nathaniel Taylor]
THE SALON ON THE SPIRITUALLY CREATIVE LIFE
WELCOME, EVERYONE!
OUR 22ND YEAR CONTINUES
Please join Carol Soucek King on Sunday, September 9, 2018 to discuss the seventh theme in her UNDER THE BRIDGES AT ARROYO DEL REY
HARMONY
9:30 a.m. coffee
10:00 a.m. vocalist/guitarist/pianist/composer & dentist!
– Dean LeGrand Carlston, DDS.
10:15 a.m. until noon - Group Discussion.
Introduction:
"Peace and Prosperity" by Jean Lipman-Blumen, Ph.D.
Jean Lipman-Blumen is the Thornton F. Bradshaw Professor of Public Policy and Professor of Organizational Behavior at Claremont Graduate University's Peter F. Drucker and Masatoshi Ito Graduate School of Management, and Director of The Connective Leadership Institute, a research and leadership development group in Pasadena, California. Her research interests are devoted to connective leadership, toxic leadership, crisis management, gender roles, "hot groups," and organizational behavior. Her current broader interests include "A Connective Leadership Strategy for Global, Enduring, and Sustainable Peace and Equitable Prosperity."
www.connectiveleadership.com/peace/
To prepare for an enlightened dialogue at the Salon, and, as Jean welcomes suggestions for changes and updates to the open-source "Peace Plan," please read her 41-page manifesto at the link above, which proposes changes for many sectors of society and represents a challenge to us all.
Also, for those who would like to purchase a copy of one of her books at the Salon, Jean will make available her Pulitzer Prize nominated The Connective Edge: Leading in an Interdependent World. Email or call me if you would like to obtain your own copy on September 9. Cost: $15.00, including tax. Checks or cash only.
Reminder: Dion & Lynn Neutra's wonderful Open House will be held Saturday, Sept. 8, 2-4p.m. Fee/Address/RSVP: http://neutra.org/dion-neutra-reunion-house-tours/
Please let me know if you can attend The Salon on September 9, 2018.
---
All 2018 Salon dates and themes
STABILITY January 14, 2018
GROWTH February 11, 2018
POSSIBILITY March 11, 2018
HUMOR June 10, 2018
UNDERSTANDING July 8, 2018
KINDNESS August 12, 2018
HARMONY September 9, 2018
LOVE October 14, 2018
HEALING November 11, 2018
SPIRITUALITY December 9, 2018
Please let us know which salons you can attend by calling (626) 449-1238.

With all loving thoughts and hoping to see you soon!
Carol Soucek King, M.F.A., Ph. D.
Email: KingCarol@aol.com
Fax: 626.449.2004

---
CAROL SOUCEK KING MFA, PhD © 2002-2018 All rights reserved