Institute for Philosophy & the Arts'
Salon on the Spiritually Creative Life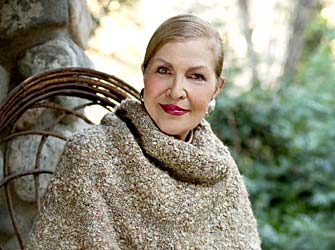 [Photography by Nathaniel Taylor]
THE SALON ON THE SPIRITUALLY CREATIVE LIFE
WELCOME, EVERYONE!
OUR 22ND YEAR CONTINUES
Please join Carol Soucek King on Sunday June 10, 2018 to discuss the fourth theme in her UNDER THE BRIDGES AT ARROYO DEL REY
HUMOR
9:30 a.m. coffee
10:00 a.m. Solo by vocalist/guitarist/pianist/composer- & dentist! – Dean LeGrand Carlston, DDS.
10:15 a.m. until noon - group discussion.
Opening thoughts presented by Kevin Casey
Self-described as a "smart-assed Irish American/Italian/ Austrian New Yorker stranded in California. Art Dealer, Exhibited Fine Artist, Author, Youthful Wall Street Institutional Broker, Restauranteur, Engineer, Vietnam Combat Veteran and weary world traveler who has always taken the road less traveled with a skewed sense of humor inherited from my family."
Kevin's request: Consider bringing a short joke or object that you believe is funny or humorous.
Following the Salon, Dion and Lynn Neutra invite attendees to their home, 3:30 p.m. to 5 p.m. Fee/address/future tours/ : http://neutra.org/dion-neutra-reunion-house-tours/
Please let me know if you can attend The Salon on June 10, 2018.
---
All 2018 Salon dates and themes
STABILITY January 14, 2018
GROWTH February 11, 2018
POSSIBILITY March 11, 2018
HUMOR June 10, 2018
UNDERSTANDING July 8, 2018
KINDNESS August 12, 2018
HARMONY September 9, 2018
LOVE October 14, 2018
HEALING November 11, 2018
SPIRITUALITY December 9, 2018
Please let us know which salons you can attend by calling (626) 449-1238.

With all loving thoughts and hoping to see you soon!
Carol Soucek King, M.F.A., Ph. D.
Email: KingCarol@aol.com
Fax: 626.449.2004

---
CAROL SOUCEK KING MFA, PhD © 2002-2018 All rights reserved