Institute for Philosophy & the Arts'
Salon on the Spiritually Creative Life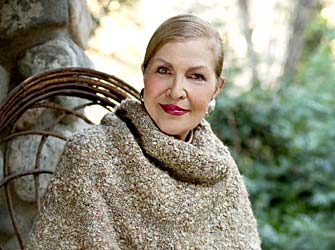 [Photography by Nathaniel Taylor]
THE SALON ON THE SPIRITUALLY CREATIVE LIFE
OUR 23RD YEAR CONTINUES
Please join Carol Soucek King on Sunday, February 10, 2019 to discuss the second theme in her UNDER THE BRIDGES AT ARROYO DEL REY
GROWTH
9:30 a.m. coffee
10:00 a.m. until noon - Program

Vocalist/Guitarist/Composer DEAN CARLSTON, DDS

Opening Comments by
LAUNA ROMOFF & MARY AALTO,
Inspirational Leaders at Keck Medicine of USC

Followed by Discussion

Finale -- Actress/Singer SUSIE KATHARINE SHAW


"New Beginnings"
presented by Launa Romoff & Mary Aalto

Launa D. Romoff:
Los Angeles native Launa D. Romoff was a self-described non-artist until 1997, the year she was introduced to the art technique of mixed media collage. Utilizing discarded materials and guided by inspirational teacher and mentor Mitzi Trachtenberg, Launa immersed herself in the intensive process of collage making. Her continued diligence has resulted in an impressive body of work; Launa's artwork has been shown in over one hundred exhibitions and hangs in a number of private homes and institutions, including the USC Fisher Museum of Art in Los Angeles.
In 2004, Launa was diagnosed with non-Hodgkin lymphoma. Two years later, in 2006, she was diagnosed with lung cancer. While in treatment, Launa remembers, "I was grateful for even ten minutes worth of energy to spend working on my collage/mixed media art, and I would get lost in the process. That was always so healing for me." She adds, "Collage is, for me, an almost spiritual experience. It gives me a sense of peace and centeredness. As I fill the blank canvas, I dedicate part of my soul to my audience."
Now when people ask what she does, Launa says, "I AM AN ARTIST," and asserts, "Not only has art transformed me, it held my hand through my journey with cancer. I look at having cancer as a side road that I had to take on my journey in life. I am blessed that art was my companion down that road."
Most recently, Launa has embarked on a new career as a model and commercial actress and was seen in the L.A. Opera production of Nabucco with Placido Domingo.
Mary Aalto:
Mary Aalto creates and produces public events for Keck Medicine of USC featuring the work and personal narratives of cancer survivors who are artists, writers, academics, and motivational speakers. Programs such as The Survivor Art Series, The Unspeakable Series, My Uncertain Life, The Survivor Author Series, and How I Learned to Share and Play Well With Others were initially intended to put a face on cancer survivorship while building community among cancer survivors and their loved ones. Today, the events engage a more diverse audience of USC faculty, staff, students, patients, and the community at large.
Mary was diagnosed with breast cancer and treated at USC Norris Comprehensive Cancer Center in 2006. She serves as the Chairperson of the USC Norris Cancer Survivorship Advisory Council, a volunteer group comprised of cancer survivors who provide the patient perspective to the cancer center and the Keck School of Medicine. In 2018, Mary spearheaded The Financial Toxicity Project at Norris in which council members partner with hospital staff to identify and address barriers that prevent patients from proactively accessing a broad array of financial resources intended to defray cancer-related expenses. Mary has managed the Jennifer Diamond Cancer Resource Library (the patient information center at USC Norris) as the full-time Volunteer Library Coordinator for the past five years. She is a trained breast cancer advocate and supports breast cancer researchers at Norris by actively recruiting clinical trial participants and serving as an advocate on breast cancer research grant applications. Mary serves as a consumer reviewer for the Congressionally Directed Medical Research Program (CDMRP) in Washington, D.C.
Since joining the Pasadena Senior Center in 2008, Akila continues to lead the organization with passion and spirit, and is fully committed to meet the growing needs of seniors in the years ahead.
Please let me know if you can attend The Salon on February 10, 2019.
---
All 2019 Salon dates and themes
STABILITY
Sunday, January 13, 2019
GROWTH
Sunday, February 10, 2019
POSSIBILITY
Sunday, March 10, 2019
Two Special Presentations:
HOMAGE TO NATURE IN
CHINESE & JAPANESE ART
Ingrid Aall, PhD, Sunday, April 14, 2019
INTERFAITH: THE MUSICAL,
Ruth Broyde Sharone, Sunday, May 12, 2019
HUMOR
Sunday, June 9, 2019
UNDERSTANDING
Sunday, July 14, 2019
KINDNESS
Sunday, August 11, 2019
HARMONY
Sunday, September 8, 2019
LOVE
Sunday, October 13, 2019
HEALING
Sunday, November 10, 2019
SPIRITUALITY
Sunday, December 8, 2019
Please let us know which salons you can attend by calling (626) 449-1238.

With all loving thoughts and hoping to see you soon!
Carol Soucek King, M.F.A., Ph. D.
Email: KingCarol@aol.com
Fax: 626.449.2004

---
CAROL SOUCEK KING MFA, PhD © 2002-2019 All rights reserved