Institute for Philosophy & the Arts'
Salon on the Spiritually Creative Life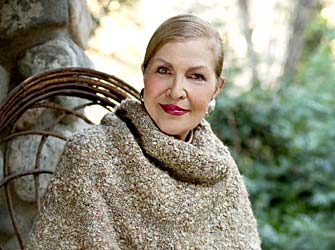 [Photography by Nathaniel Taylor]
THE SALON ON THE SPIRITUALLY CREATIVE LIFE
HAPPY 2019 EVERYONE!
OUR 23RD YEAR BEGINS
Please join Carol Soucek King on Sunday, January 13, 2019 to discuss the first theme in her UNDER THE BRIDGES AT ARROYO DEL REY
STABILITY
9:30 a.m. coffee
10:00 a.m. until noon - Program

Vocalist/Guitarist/Composer DEAN CARLSTON, DDS

Opening Comments by AKILA GIBBS,
Executive Director, Pasadena Senior Center

Followed by Discussion

Finale -- Actress/Singer SUSIE KATHARINE SHAW


"Starting Over"
presented by Akila Gibbs

Akila Gibbs is a seasoned professional who has devoted herself to the issues associated with our aging population. Before diving headfirst into the non-profit sector, Akila worked in television news for 16 years and was an award winning journalist. As director of public relations for the Alzheimer's Association, she elevated public awareness of Alzheimer's disease in Southern California and was instrumental in raising funds for Alzheimer's research.
In November 2011, Akila presented at the Statewide Senior Center Forum sponsored by the California Commission on Aging and the Congress of California Seniors. She was the 2011-2013 Chair of the Pasadena Executive Roundtable, a consortium of local nonprofit executive directors. Akila joined the City of Pasadena's Senior Commission in 2014, where she currently serves as its president, to gauge and address the needs of our ever changing population of aging adults. That same year, she participated in Senator Carol Liu's 2014 Pathways Statewide Bus Tour: Innovations in Aging and LTSS, the mission of which was to develop a comprehensive strategy to create an effective and efficient Aging and Long-Term Care system for our state. The Pasadena Senior Center was one of five California sites chosen as a model for best practices in senior care services, and as the leader of the one community in the San Gabriel Valley resource that provides the most services to seniors, she was asked to tour with the group and share her perspective.
Most recently, Akila was one of California Senator Carol Lou's six 25th Senate District Woman of the Year and was also presented with the Junior League of Pasadena's 2016 Community Impact Award.
Since joining the Pasadena Senior Center in 2008, Akila continues to lead the organization with passion and spirit, and is fully committed to meet the growing needs of seniors in the years ahead.
Please let me know if you can attend The Salon on January 13, 2019.
---
All 2019 Salon dates and themes
STABILITY
Sunday, January 13, 2019
GROWTH
Sunday, February 10, 2019
POSSIBILITY
Sunday, March 10, 2019
Two Special Presentations:
HOMAGE TO NATURE IN
CHINESE & JAPANESE ART
Ingrid Aall, PhD, Sunday, April 14, 2019
INTERFAITH: THE MUSICAL,
Ruth Broyde Sharone, Sunday, May 12, 2019
HUMOR
Sunday, June 9, 2019
UNDERSTANDING
Sunday, July 14, 2019
KINDNESS
Sunday, August 11, 2019
HARMONY
Sunday, September 8, 2019
LOVE
Sunday, October 13, 2019
HEALING
Sunday, November 10, 2019
SPIRITUALITY
Sunday, December 8, 2019
Please let us know which salons you can attend by calling (626) 449-1238.

With all loving thoughts and hoping to see you soon!
Carol Soucek King, M.F.A., Ph. D.
Email: KingCarol@aol.com
Fax: 626.449.2004

---
CAROL SOUCEK KING MFA, PhD © 2002-2019 All rights reserved