Institute for Philosophy & the Arts'
Salon on the Spiritually Creative Life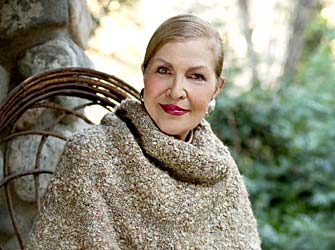 [Photography by Nathaniel Taylor]
THE SALON ON THE SPIRITUALLY CREATIVE LIFE
HAPPY NEW YEAR, EVERYONE!
OUR 22ND YEAR COMMENCES
Please join Carol Soucek King on Sunday, January 14, 2018 to discuss the first theme emphasized in her book UNDER THE BRIDGES AT ARROYO DEL REY
STABILITY
9:30 a.m. coffee, 10 a.m. 'til noon - group discussion. Let us take as our guide Dr. Ingrid Aall's wise counsel that our focus be directed through the prism of "acting locally, thinking globally."
Welcoming music: vocalist/guitarist/pianist/composer Dr. Dean Carlston, DDS.
Opening comments: KENNETH BREISCH, PhD
The esteemed University of Southern California Professor and Author will use the inspirational achievements of the free public lending library documented in his recent book, AMERICAN LIBRARIES 1730-1950, to launch our exploration of how we can build on history even as we incorporate the best of current technologies and social imperatives.
Please let me know if you can attend The Salon on January 14, 2018.
---
All 2018 Salon dates and themes
STABILITY January 14, 2018
GROWTH February 11, 2018
POSSIBILITY March 11, 2018
HUMOR June 10, 2018
UNDERSTANDING July 8, 2018
KINDNESS August 12, 2018
HARMONY September 9, 2018
LOVE October 14, 2018
HEALING November 11, 2018
SPIRITUALITY December 9, 2018
Please let us know which salons you can attend by calling (626) 449-1238.

With all loving thoughts and hoping to see you soon!
Carol Soucek King, M.F.A., Ph. D.
Email: KingCarol@aol.com
Fax: 626.449.2004

---
CAROL SOUCEK KING MFA, PhD © 2002-2018 All rights reserved