Institute for Philosophy & the Arts'
Salon on the Spiritually Creative Life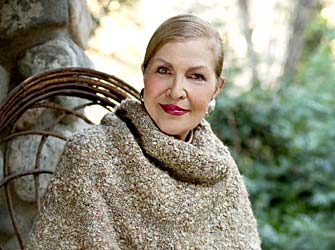 [Photography by Nathaniel Taylor]
THE SALON ON THE SPIRITUALLY CREATIVE LIFE
WELCOME 2017! Our 21st Year commences on Sunday, January 8
Dear Friends – As encouraged by the esteemed Salon presenter, Professor Ingrid Aall, PhD, this year we all the more will look through the prism of "acting locally, thinking globally" as we continue to concentrate on the ten themes emphasized in my book, UNDER THE BRIDGES AT ARROYO DEL REY: THESALON ON THE SPIRITUALLY CREATIVE LIFE.
We will meet the second Sunday of each month except April and May. The place will be Richard and Carol King's home, 9:30 a.m. for coffee, then 10 a.m.-noon: self-introductions, a brief presentation of the subject, and group discussion from 10 a.m. until noon. There is no fee.
STABILITY January 8, 2017
Balance. Security vs. Foreboding Futurism: Cyber wars.
Enemies within & without.
GROWTH February 12, 2017
Interplanetary. Climate change. DNA manipulations.
Robots. Population explosion.
POSSIBILITY March 12, 2017
Virtual reality. Aritificial intelligence.
One billion-plus websites. Parallel Universes.
HUMOR June 11, 2017
Levity vs. Ridicule. Child-like Optimism. Wit.
Satire. Discipline. Effervescence. Flip it!
UNDERSTANDING July 9, 2017
Clarity. Interconnectivity. Commitment. Discernment.
Drawing the Line at Injustice.
KINDNESS August 13, 2017
Charity. Non-interference. Communicating Truth.
Rebuking retribution.
HARMONY September 10, 2017
Peace. Non-prejudicial. Honesty.
Armed against Deception & Manipulation.
LOVE October 8, 2017
Supportive. Honors individual.
Gives hatred & greed no power. Forgives. Full heart.
HEALING November 12, 2017
Physical -Spiritual Nurturing.
Demonstrate uplifted thought. Identify with Wellness.
SPIRITUALITY December 10, 2017
Trusting Highest Power no matter what apparent danger.
Eternal Life.
Please let us know which salons you can attend by calling (626) 449-1238.

With all loving thoughts and hoping to see you soon!
Carol Soucek King, M.F.A., Ph. D.
Email: KingCarol@aol.com
Fax: 626.449.2004

---
CAROL SOUCEK KING MFA, PhD © 2002-2017 All rights reserved