Institute for Philosophy & the Arts'
Salon on the Spiritually Creative Life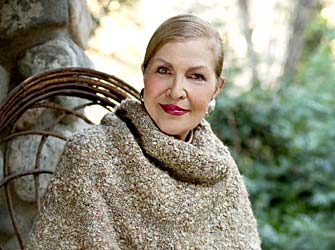 [Photography by Nathaniel Taylor]
THE SALON ON THE SPIRITUALLY CREATIVE LIFE
WELCOME, EVERYONE!
OUR 22ND YEAR CONTINUES
Please join Carol Soucek King on Sunday, October 14, 2018 to discuss the eighth theme in her UNDER THE BRIDGES AT ARROYO DEL REY
LOVE
9:30 a.m. coffee
10:00 a.m. vocalist/guitarist/pianist/composer & dentist!
– Dean LeGrand Carlston, DDS.
10:15 a.m. until noon - Group Discussion.
Introduction:
"Love, Authenticity and Leadership" by Milton S. F. Curry
Milton S.F. Curry is Dean and Professor at the University of Southern California School of Architecture, and holds the Della and Harry MacDonald Dean's Chair of Architecture - positions he has held since July 2017. Dean Curry was associate dean for academic affairs and strategic initiatives at the University of Michigan Taubman College of Architecture & Planning from 2010 to 2017. He was project director of the Michigan/Mellon Project on Egalitarianism and the founder/director of the Michigan Architecture Prep architecture enrichment program for high school students in Detroit. Previously, Curry was associate professor of architecture at Cornell, and he held teaching positions at Harvard University Graduate School of Design and Arizona State University.
With a consistent interrogation of urbanism, modernity, and racialized thinking, Curry has amassed a body of work that sets out to imagine an "architecture race theory." His writings and lectures, edited volumes, and creative works address race as part of the project of modernity and thus interconnected to its philosophical and aesthetic underpinnings and imaginings – including modern architecture/urbanism, social constructions of identity, and notions of enlightenment and egalitarianism.
Please let me know if you can attend The Salon on October 14, 2018.
Reminder: Dion Neutra Turns 92! Celebrate with Dion & Lynn on Sunday, October 7, 7:00 – 9:00 p.m. Neutra Institute Museum of Silver Lake, 2379 Glendale Blvd., Silver Lake.
and
Dion & Lynn Neutra's wonderful Open House will be held Saturday, October 13, 2:00 - 4:00 p.m. Fee/Address/RSVP: http://neutra.org/dion-neutra-reunion-house-tours/
---
All 2018 Salon dates and themes
STABILITY January 14, 2018
GROWTH February 11, 2018
POSSIBILITY March 11, 2018
HUMOR June 10, 2018
UNDERSTANDING July 8, 2018
KINDNESS August 12, 2018
HARMONY September 9, 2018
LOVE October 14, 2018
HEALING November 11, 2018
SPIRITUALITY December 9, 2018
Please let us know which salons you can attend by calling (626) 449-1238.

With all loving thoughts and hoping to see you soon!
Carol Soucek King, M.F.A., Ph. D.
Email: KingCarol@aol.com
Fax: 626.449.2004

---
CAROL SOUCEK KING MFA, PhD © 2002-2018 All rights reserved