Institute for Philosophy & the Arts'
Salon on the Spiritually Creative Life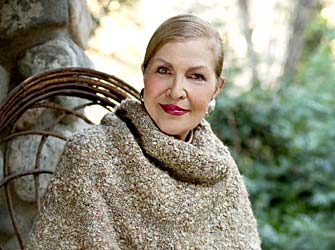 [Photography by Nathaniel Taylor]
THE SALON ON THE SPIRITUALLY CREATIVE LIFE
OUR 23RD YEAR CONTINUES
Please join Carol Soucek King on Sunday, June 9, 2019 to discuss the fourth theme in her UNDER THE BRIDGES AT ARROYO DEL REY
HUMOR
9:30 a.m. Coffee
10 a.m. until noon Program

Guitarist/Composer/Singer DEAN LEGRAND CARLSTON

Opening Thoughts by Kevin Casey, Art Dealer

Followed by Discussion

Highlighted by ALULA TZADIK. percussion-vocals

Finale -- Actress/Singer SUSIE KATHARINE SHAW

About Our Opening Presentation
KEVIN CASEY
Art Dealer, Scholar & [yes definitely] Humorist!
Recently semi-retired after thirty five years as a bi-coastal fine art dealer, Kevin has worn many hats in his life experience including child, being a New Yorker, Institutional Stock Broker, Vietnam Combat Engineer, Art School Student, Fine Art Gallerist, Museum Exhibition Curator and Co-curator and contributor to many fine art books and publications.
Kevin co-curated a nationally recognized museum exhibition "Something Revealed" recently mounted at the Pasadena Museum of History, based on the four volume set of books featuring three hundred and twenty creative and talented, little known California Women Artists entitled, "Emerging From The Shadows" (Schiffer Publications). It very recently closed after a long, very successful run with record breaking museum attendance and outstanding reviews in national art publications. Multiple lectures at the Museum and the Pasadena Public Library were standouts and standing room only for several events highlighting both Phases I and II of this most unusual presentation of underappreciated but outstanding female artistic talent.
Kevin Casey was a previous presenter to the Salon in June 2018 covering the subject of "Humor" entitled "You Know When You're In California When….". It was preceded first by a study of different views of humor from disparate cultures. The subject of "Humor" will once again be covered in another Salon presentation on June 9th featuring an aspect of humor, again in two presentation parts, that has been rarely discussed and will perhaps be somewhat controversial although still humorous to those with an open mind.
Remember that in a recent Salon, guest speaker Professor Douglas E. Noble, FAIA, PhD, School of Architecture, USC, called Kevin "The Smartest Man in the Room." What else need be said?
Salon attendees are once again invited to bring along a humorous anecdote, object, song or another example of "Humor" as seen from their own personal perspective. Kevin adds, "No participation in dancing 'The Hokey Pokey' or other novelty dances will be required although attendance will be taken and will count towards your final grade."
Please let me know if you can attend The Salon on June 9, 2019.
---
All 2019 Salon dates and themes
STABILITY
Sunday, January 13, 2019
GROWTH
Sunday, February 10, 2019
POSSIBILITY
Sunday, March 10, 2019
Two Special Presentations:
HOMAGE TO NATURE IN
CHINESE & JAPANESE ART
Ingrid Aall, PhD, Sunday, April 14, 2019
INTERFAITH: THE MUSICAL,
Ruth Broyde Sharone, Sunday, May 12, 2019
HUMOR
Sunday, June 9, 2019
UNDERSTANDING
Sunday, July 14, 2019
KINDNESS
Sunday, August 11, 2019
HARMONY
Sunday, September 8, 2019
LOVE
Sunday, October 13, 2019
HEALING
Sunday, November 10, 2019
SPIRITUALITY
Sunday, December 8, 2019
Please let us know which salons you can attend by calling (626) 449-1238.

With all loving thoughts and hoping to see you soon!
Carol Soucek King, M.F.A., Ph. D.
Email: KingCarol@aol.com
Fax: 626.449.2004

---
CAROL SOUCEK KING MFA, PhD © 2002-2019 All rights reserved