Institute for Philosophy & the Arts'
Salon on the Spiritually Creative Life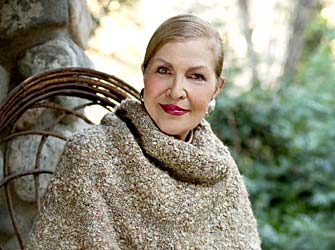 [Photography by Nathaniel Taylor]
THE SALON ON THE SPIRITUALLY CREATIVE LIFE
OUR 23RD YEAR CONTINUES
Please join Carol Soucek King on Sunday, March 10, 2019 to discuss the third theme in her UNDER THE BRIDGES AT ARROYO DEL REY
POSSIBILITY
9:30 a.m. coffee
10:00 a.m. until noon - Program

Guitarist/Composer/Singer DEAN LEGRAND CARLSTON

Opening Thoughts by Douglas E. Noble, PhD, FAIA,
Architect and Educator, University of Southern California

Followed by Discussion

Finale -- Actress/Singer SUSIE KATHARINE SHAW


EXPERIMENTS IN RETHINKING
THE POSSIBLE:
Interactive Design Inquiry in the Arroyo del Rey
presented by Douglas E. Noble, PhD, FAIA

Douglas Noble is an architect and educator. He has been on the faculty of the School of Architecture at the University of Southern California for 27 years. He is the Director of the Chase L. Leavitt graduate building science program, and has served as the Associate Dean and the chair of the Ph.D. program in architecture. He teaches design and building science, specializing in design theory and building envelopes. He co-founded the Facade Tectonics Institute with Prof. Karen M. Kensek more than a decade ago. His design studios focus on architecture for our National Parks, with recent studios examining the extreme climate of Joshua Tree National Park.
Please let me know if you can attend The Salon on March 10, 2019.
---
All 2019 Salon dates and themes
STABILITY
Sunday, January 13, 2019
GROWTH
Sunday, February 10, 2019
POSSIBILITY
Sunday, March 10, 2019
Two Special Presentations:
HOMAGE TO NATURE IN
CHINESE & JAPANESE ART
Ingrid Aall, PhD, Sunday, April 14, 2019
INTERFAITH: THE MUSICAL,
Ruth Broyde Sharone, Sunday, May 12, 2019
HUMOR
Sunday, June 9, 2019
UNDERSTANDING
Sunday, July 14, 2019
KINDNESS
Sunday, August 11, 2019
HARMONY
Sunday, September 8, 2019
LOVE
Sunday, October 13, 2019
HEALING
Sunday, November 10, 2019
SPIRITUALITY
Sunday, December 8, 2019
Please let us know which salons you can attend by calling (626) 449-1238.

With all loving thoughts and hoping to see you soon!
Carol Soucek King, M.F.A., Ph. D.
Email: KingCarol@aol.com
Fax: 626.449.2004

---
CAROL SOUCEK KING MFA, PhD © 2002-2019 All rights reserved