Institute for Philosophy & the Arts'
Salon on the Spiritually Creative Life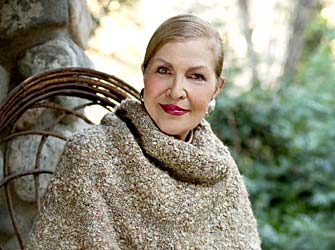 [Photography by Nathaniel Taylor]
THE SALON ON THE SPIRITUALLY CREATIVE LIFE
WELCOME, EVERYONE!
OUR 22ND YEAR CONTINUES
Please join Carol Soucek King on Sunday, December 9, 2018 to discuss the tenth theme in her UNDER THE BRIDGES AT ARROYO DEL REY
SPIRITUALITY
9:30 a.m. coffee
10:00 a.m. until noon - Program

Vocalist/Guitarist/Composer DEAN CARLSTON, DDS

YOLANDA NAVA, Author/Journalist/Empowering Leader

Followed by Discussion

Finale -- Actress/Singer SUSIE KATHARINE SHAW


Opening Thoughts presented by Yolanda Nava
"Transcending Loss:
Seeing with Greater Clarity"
Many of you may know Yolanda Nava as an Emmy Award-winning television journalist here in Los Angeles, and some of you may have been in this room when she presented her first book, It's All in the Frijoles, her book of virtues. Yolanda's life has been filled with accomplishments and service to empower women and children.
More recently herself. She suddenly lost sight nine years ago, in both eyes, due to a rare auto immune illness that went undiagnosed. Her positive attitude and her spirituality allowed her to transcend her losses, and to learn adaptive techniques to continue her writing, travel, and Board involvement.
Yolanda acknowledges her life is a spiritual journey -- an awareness she discovered during her 30s.
We are delighted to have Yolanda Nava join us to speak about Spirituality.
Please let me know if you can attend The Salon on December 9, 2018.
---
All 2018 Salon dates and themes
STABILITY January 14, 2018
GROWTH February 11, 2018
POSSIBILITY March 11, 2018
HUMOR June 10, 2018
UNDERSTANDING July 8, 2018
KINDNESS August 12, 2018
HARMONY September 9, 2018
LOVE October 14, 2018
HEALING November 11, 2018
SPIRITUALITY December 9, 2018
Please let us know which salons you can attend by calling (626) 449-1238.

With all loving thoughts and hoping to see you soon!
Carol Soucek King, M.F.A., Ph. D.
Email: KingCarol@aol.com
Fax: 626.449.2004

---
CAROL SOUCEK KING MFA, PhD © 2002-2018 All rights reserved