Institute for Philosophy & the Arts'
Salon on the Spiritually Creative Life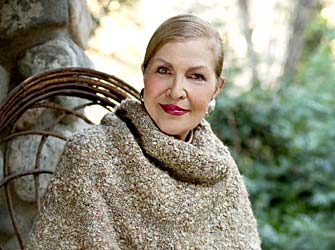 [Photography by Nathaniel Taylor]
THE SALON ON THE SPIRITUALLY CREATIVE LIFE
OUR 23RD YEAR CONTINUES
Please join Carol Soucek King on Sunday, May 12, 2019
9:30 a.m. Coffee
10 a.m. until noon Program & Discussion
OUR SPECIAL PRESENTATION
FOR MOTHER'S DAY
INTERFAITH: THE MUSICAL
by RUTH BROYDE SHARONE
Honored internationally for her interfaith activism and leadership, filmmaker/journalist Ruth Broyde Sharone is the creator of INTERFAITH: The Musical. She pioneered ground-breaking interfaith pilgrimages to the Middle East in the 90s and served as Co-Chair of the Southern California Parliament of the World's Religions for 10 years. Her documentary, God and Allah Need to Talk, and her interfaith memoir, MINEFIELDS & MIRACLES, have received multiple awards. She is a regular contributor to the on-line magazine, The Interfaith Observer, and also a co-author of the 2018 best-selling Amazon book, 21ST CENTURY VOICES: Women Who Influence, Inspire, and Make A Difference.
For more information about INTERFAITH: The Musical please visit interfaiththemusical.com.
Please let me know if you can attend The Salon on May 12, 2019.
---
All 2019 Salon dates and themes
STABILITY
Sunday, January 13, 2019
GROWTH
Sunday, February 10, 2019
POSSIBILITY
Sunday, March 10, 2019
Two Special Presentations:
HOMAGE TO NATURE IN
CHINESE & JAPANESE ART
Ingrid Aall, PhD, Sunday, April 14, 2019
INTERFAITH: THE MUSICAL,
Ruth Broyde Sharone, Sunday, May 12, 2019
HUMOR
Sunday, June 9, 2019
UNDERSTANDING
Sunday, July 14, 2019
KINDNESS
Sunday, August 11, 2019
HARMONY
Sunday, September 8, 2019
LOVE
Sunday, October 13, 2019
HEALING
Sunday, November 10, 2019
SPIRITUALITY
Sunday, December 8, 2019
Please let us know which salons you can attend by calling (626) 449-1238.

With all loving thoughts and hoping to see you soon!
Carol Soucek King, M.F.A., Ph. D.
Email: KingCarol@aol.com
Fax: 626.449.2004

---
CAROL SOUCEK KING MFA, PhD © 2002-2019 All rights reserved