Institute for Philosophy & the Arts'
Salon on the Spiritually Creative Life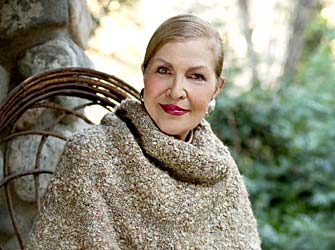 [Photography by Nathaniel Taylor]
THE SALON ON THE SPIRITUALLY CREATIVE LIFE
WELCOME, EVERYONE!
OUR 22ND YEAR CONTINUES
Please join Carol Soucek King on Sunday, August 12, 2018 to discuss the sixth theme in her UNDER THE BRIDGES AT ARROYO DEL REY
KINDNESS
9:30 a.m. coffee
10:00 a.m. Solo by vocalist/guitarist/pianist/composer- & dentist! – Dean LeGrand Carlston, DDS.
10:15 a.m. until noon - Group Discussion.
Opening thoughts presented by Maggie Thomas
A licensed Clinical Social Worker in private practice in Pasadena, Maggie Thomas emphasizes mindfulness, loving kindness, and power of forgiveness to assist others in sailing away from the past and forward toward the vast and bright possibilities of the future. Maggie is a Reiki Master and a Shamanic Practitioner.
Reminder: the wonderful Open House event at the Neutras will be held this month Saturday, August 11; 2-4p.m. Fee/address/RSVP/: http://neutra.org/dion-neutra-reunion-house-tours/
Also: August 12 afternoon event -- Salon attendees Ruth Broyde Sharone and Martin Mervel invite all to attend The Southern California Parliament of the World's Religions program and dinner concentrating on "Celebrating Harmony in Our Broken World." See below for Information & Registration.
Please let me know if you can attend The Salon on August 12, 2018.
---
CELEBRATING HARMONY IN OUR BROKEN WORLD
SPONSORED BY: The Southern California Parliament of the World's Religions (SCCPWR)
WHEN: Sunday, August 12, 2018, from 1:00 - 7:00 pm
WHERE: Baha'i Center, 3102 Colorado Ave., Santa Monica, CA 90404
Our stories define who we are and what is important, both personally and collectively. They form the bedrock of our shared humanity. The purpose of this event is to rebuild community in these challenging times and to discern together how we can bring healing to a broken world.
Keynoters are Evolutionary Cosmologist Brian Swimme and founder of Creative Visions, Kathy Eldon. Also some 14 dynamic workshops addressing the issues of our day will be offered, including "The Intersection of Architecture and Interfaith in the Quest for Sustainability," to be led by Martin Roy Mervel and Ruth Broyde Sharone with guest architect Eui-Sung Yi.
A complimentary "langar" dinner will be served by the Sikh Community following the program.
REGISTRATION:
https://sccpwr-sharingourstories.eventbrite.com
---
All 2018 Salon dates and themes
STABILITY January 14, 2018
GROWTH February 11, 2018
POSSIBILITY March 11, 2018
HUMOR June 10, 2018
UNDERSTANDING July 8, 2018
KINDNESS August 12, 2018
HARMONY September 9, 2018
LOVE October 14, 2018
HEALING November 11, 2018
SPIRITUALITY December 9, 2018
Please let us know which salons you can attend by calling (626) 449-1238.

With all loving thoughts and hoping to see you soon!
Carol Soucek King, M.F.A., Ph. D.
Email: KingCarol@aol.com
Fax: 626.449.2004

---
CAROL SOUCEK KING MFA, PhD © 2002-2018 All rights reserved